Rumor: Apple to ship high-res 'iPad 3' in March, 'iPad 4' with new apps in October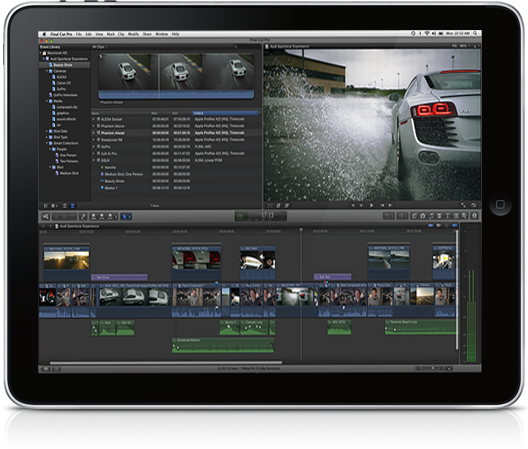 AppleInsider may earn an affiliate commission on purchases made through links on our site.
Rumors of two iPad model launches in the same calendar year were rekindled again on Friday, with a new, questionable report claiming Apple plans to debut a third-generation iPad in March, while an "iPad 4" will arrive in October of this year.
Citing component makers in Taiwan, DigiTimes reported on Friday that the so-called "iPad 3" will launch in March with a high-resolution Retina Display, like is found on the iPhone and iPod touch. That will be followed by an "iPad 4" with "killer applications" set to launch in October.
The report claimed that Apple is planning to launch the fourth iPad quickly in October to counter a rumored Google-branded tablet as well as touchscreen devices running Microsoft's Windows 8 operating system. The Taiwanese industry publication said the fourth iPad will feature "much upgraded hardware specifications and integrated applications so as to compete with an array of Android-, Wintel- or WoA (Windows on ARM)-based tablet PCs to be released in the fourth quarter."
As for the third-generation iPad, the report said it will feature a QXGA display with a resolution of 1,536-by-2,048 pixels. It will also sport longer battery life, but reportedly "may not be so amazing as expected."
Finally, the publication also reiterated belief that Apple will continue to sell the current iPad 2, but will drop its price to $399, much like Apple currently does with older iPhone models. Such a move is believed to be in an effort to counter lower priced tablets that are available, such as the Kindle Fire for $199.
Of course, Friday's report should be taken with a heavy dose of skepticism, as similar rumors surfaced numerous occasions last year that Apple planned to launch a third-generation iPad in 2011. That, of course, never came to be, and Apple stayed true to its promise of 2011 being the "Year of iPad 2."
In addition, DigiTimes has had a hit-or-miss track record with Apple-related rumors over the years. Just last week, the publication claimed Apple planned to unveil two new iPad models at the MacWorld | iWorld conference later this month, but those claims were quickly disputed by the well-sourced Jim Dalrymple at The Loop.