Rumor: 250 Apple employees attending CES despite no official presence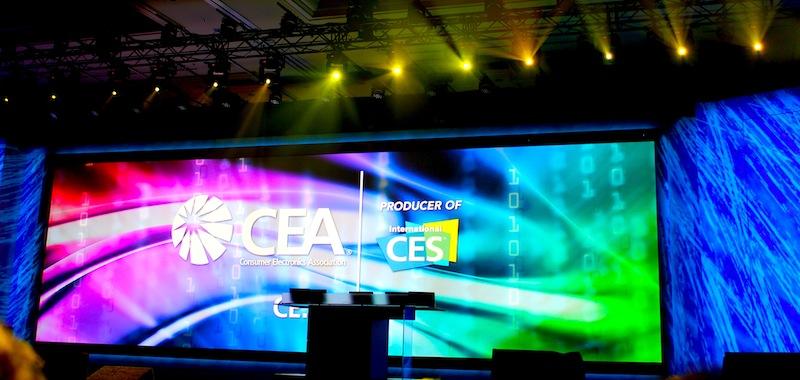 Though Apple elects not to exhibit at the Consumer Electronics Show in Las Vegas, Nev., a new report claims more than 250 of its employees, including vice president Greg Joswiak, are attending the event.
A person familiar with Apple's plans has indicated to Reuters that over 250 of Apple's employees are registered for this week's show.
Meanwhile, paidContent's Tom Krazit spotted Joswiak, who heads Apple's iOS product marketing division, outside of Sony's booth on Tuesday. Krazit noted that Joswiak's badge was "strategically arranged" to cover his name and company affiliation.
"Joswiak said he was interested in how other companies present their products at events such as CES, from things like booth layout and aesthetics to which products are highlighted within a company's booth," the report read.
While the Cupertino, Calif., company has famously avoided CES, its presence has still been felt at the show. This year, numerous companies are showing off ultrabooks and tablets that take design cues from Apple's own MacBook Air and iPad. In addition, makers of components such as the GPU and the glass cover for the iPhone have also made announcements about their products at the show. The Siri voice assistant found in the iPhone 4S appears to have led to a strong emphasis on voice control functionality at this year's CES.
In recent years, Apple has moved away from trade shows in favor of planning its own media events, which offer greater control and more flexible timing. The company backed out of the Macworld conference in 2009.
Long-time rival Microsoft actually followed suit by announcing that the 2012 CES will be the last time it gives the keynote and has a booth. CEO Steve Ballmer delivered the company's last CES keynote on Monday. His presentation raised eyebrows when a gospel choir came on stage to sing out Twitter posts about the keynote.