Amazon expected to cut Kindle Fire orders in half as new iPad looms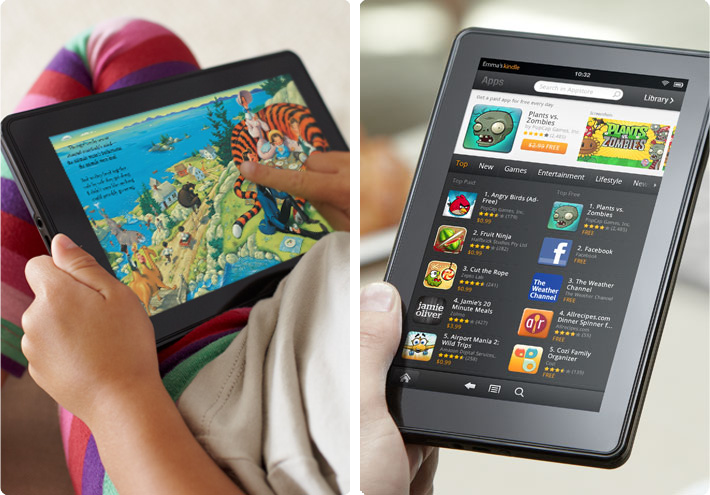 AppleInsider is supported by its audience and may earn commission as an Amazon Associate and affiliate partner on qualifying purchases. These affiliate partnerships do not influence our editorial content.
Orders for Amazon's new Kindle Fire tablet will reportedly be cut in half to 3 million units in the first quarter of 2012, with slower post-holiday sales and the anticipated launch of Apple's third-generation iPad.
Sources from Amazon's supply chain in the Far East indicated to DigiTimes that Kindle Fire orders with original device manufacturers are expected to be just 3 million units this quarter. That's half the 6 million units Amazon reportedly shipped during the holiday quarter of 2011.
Orders for the start of 2012 will top off at a million per month as sales are expected to significantly drop following the holiday shopping season. Suppliers reportedly indicated that the reduction is in line with expectations for companies like TPK Holdings and Wintek.
The Kindle Fire made a splash on the touchscreen tablet market last quarter, when Amazon began selling the device for just $199, or less than half Apple's entry-level $499 price for the iPad 2. One analysis from earlier this month suggested the Kindle Fire took away no more than 2 million iPad sales from Apple over the holiday season.
Amazon announced in late December that it was selling more than a million devices per week from its Kindle family, including the Fire and its traditional e-ink readers. While the online retailer said the Kindle Fire was its best-selling product, it declined to provide any specifics on sales.
Apple, meanwhile, is believed to have just come off its best-ever quarter for iPad sales, with the just-concluded holiday quarter projected to have surpassed the company's previous best of 11.2 million iPads sold in last year's September quarter. Apple will reveal its quarterly earnings, including specific iPad sales figures, in its earnings call next Tuesday.
As Amazon allegedly cuts its Kindle Fire orders and Apple prepares to announce its latest iPad sales, anticipation continues to build for a rumored third-generation iPad. Reports have indicated that production of the next-generation model is already underway, and the device is expected to go on sale in March.
One rumor this week claimed that Apple is planning to hold an event in early February to announce its next iPad before an official launch in March. Such a move would be unusual for Apple, as the company usually begins selling a product very soon after it is announced, but some rumors have suggested that Apple will continue to sell its current iPad 2 at a reduced price to take on cheaper competitors like the Kindle Fire.