Industry insiders downplay likelihood of Apple television release in Q2 2012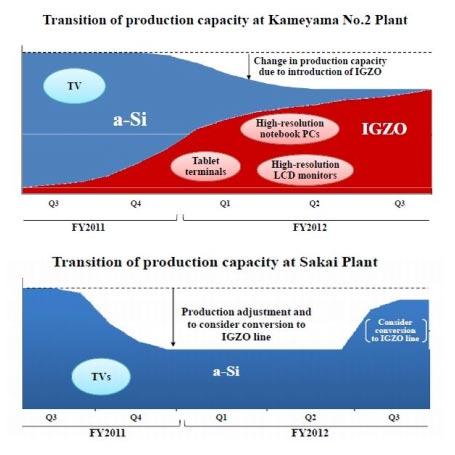 As rumors continue to swirl that Apple is preparing to launch a connected television set, a new report claims it is highly unlikely that the company will release such a device in the second quarter of 2012 because Sharp has limited production of the IGZO panels reportedly bound for the device.
DigiTimes reported on Friday that, according to industry sources, "the chance is low" that Apple will release a television next quarter. Tipsters said there were no signs indicating that supplier Sharp is prepared to ship Indium Gallium Zinc Oxide panels to Apple.
Apple was believed to have turned to Sharp for its IGZO panels after it became clear that South Korea's Samsung and LG were "unlikely to share" OLED panel production capacities with their rival. Both electronics makers reportedly regard their new OLED TV models as their "killer products" for this year.
The report went on to note that Sharp's "seems unready" to start shipping larger IGZO panels, despite the fact that its 8G production lines are capable of outputting 32-, 46- and 55-inch panels. Yield rates were listed as a major concern for the company.
The panel maker announced at the start of this month that it plans to turn its attention away from commodity LCD panels and focus heavily on ramping up IGZO production, Semicon Portal reported earlier this week.
"IGZO panels are expected suitable for smartphones and tablets, but there is much wider demand of IGZO applications is emerging. We are now proposing IGZO panels for notebook PC displays and PC monitor display and have got good reactions. We count on IGZO as new business," company president Mikio Katayama said.
Katayama was recently asked about Apple's plans for a high-definition television, but he declined to comment.
Though Sharp's LCD TV business was profitable during the first half of its fiscal year, which ran from April to September, a sudden shift in demand last fall resulted in a rapid decline. Katayama said the Japanese LCD TV market on a value basis shrunk to 20 percent of its year-ago size during the third quarter.
If earlier reports are to be believed, Apple's third-generation iPad may be the first of its products to sport Sharp's IGZO panels. Multiple sources (1, 2) have suggested that the technology will end up in the next iPad, though one report out of Korea claimed last month that Sharp had failed in its initial supply and would not provide displays for the rumored tablet, which is expected to arrive in March.
Apple has also reportedly invested in Sharp's manufacturing facilities as part of their partnership. Sources for The Wall Street Journal indicated last November that the iPad maker had contributed an unspecified amount toward Sharp's Kameyama No. 2 plant in Japan. Earlier rumors had suggested that Apple would pay a "large portion" of the $1.2 billion set aside for a new factory.
DigiTimes' most-recent report would appear to contradict claims made by Jefferies analyst Peter Misek last November. At the time, Misek said production of an Apple television would begin at a Sharp facility this month in preparation for a mid-2012 launch.
Piper Jaffray analyst Gene Munster said earlier this week that Asian supplier checks had revealed Apple has prototype televisions "in the works." Sources also indicated that Apple had contacted a "major TV component supplier" about its plans.