Nokia's Windows Phone transition to impact results for most of 2012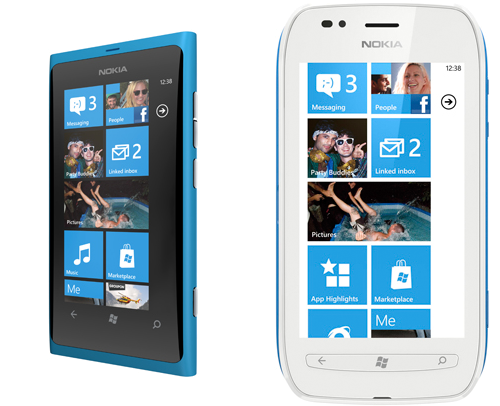 AppleInsider may earn an affiliate commission on purchases made through links on our site.
Nokia chairman Jorma Ollila warned on Wednesday that the handset maker's transition to Microsoft's Windows Phone mobile operating system will be felt in its earnings for the majority of 2012.
"For a significant part of the year the transition will be seen in the results," Ollila told Finnish broadcaster YLE, as noted by Reuters.
Nokia reported a 73 percent plunge in earnings last week after selling just one million of its Lumia-branded Windows Phones during the two months of availability in the fourth quarter. At the time, the company disappointed analysts by guiding for a break-even first quarter of calendar 2012.
Ollila's comments would appear to suggest that the company expects Windows Phone sales to have a slow ramp throughout 2012. Nokia has already endured a year of transition, as it first announced its plan to abandon its Symbian operating system and partner up with Microsoft for its smartphones last February.
During that time, Nokia lost its title as the world's largest smartphone maker. According to estimates from Strategy Analytics, the Finnish company sold 28.3 million smartphones in the fourth quarter of 2010 and just 19.6 million in the fourth quarter of 2011. By comparison, Apple experienced surging growth during the same period, rising from 16.2 million in Q4 2010 to a record 37 million in the last quarter of 2011.
The chairman, who will step down in May, remains optimistic that Nokia and Microsoft will be able to crack the current Apple/Google dominance of the smartphone market.
"Nokia will make it into the three, its completely obvious and the first signs are already there," Ollila said. "None of the operating systems have taken off quickly. It will take time, as we have seen, and as was expected."
"When looking at the bigger picture, it shows that three operating systems will dominate in the near future and each of them will have one strong manufacturer, with Nokia having a very good chance to be one of the three," he continued.
Nokia is hoping to make a marketing push in the U.S. with the release of its flagship Lumia 900 smartphone later this year. Recent leaks suggest that AT&T will begin selling the device in March.