Halliburton to ditch BlackBerrys in corporate transition to Apple's iOS platform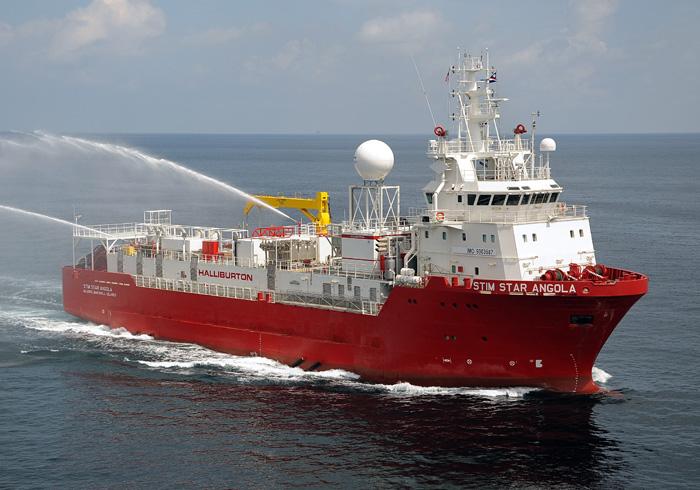 Exclusive: In yet another blow to troubled Research in Motion, one of the world's largest energy service corporations — Halliburton — plans to phase out thousands of employee BlackBerrys in favor of advancing its business via the iPhone and Apple's iOS platform, AppleInsider has learned.
"Over the next year, we will begin expanding the use of our mobile technology by transitioning from the BlackBerry (RIM) platform that we currently use to smartphone technology via the iPhone," the Houston, Texas-based firm told employees in an internal newsletter this month.
The move comes after "significant research" into both Apple's mobile platform and Google's Android operating system led Halliburton to "determined that the iOS platform offered the best capabilities, controls and security for application development." For Halliburton, supporting multiple platforms is not currently seen as feasible option.
The company, which also operates a second headquarters in Dubai, employees nearly 70,000 staffers for its oilfield service operations in more than 70 countries via hundreds of subsidiaries, branches, and brands. Its major business segment is the Energy Services Group (ESG), which provides technical products and services for petroleum and natural gas exploration and production.
As such, Halliburton is looking to iOS devices to provide employees with secure access to many of its internal applications from outside the company's network, exclusively through their iPhones. The demand for such flexibility was driven in part Halliburton's customers, who desire mobile data-access apps for their own iPhone platforms, according to people familiar with the matter.
The transition to iPhone represents a significant departure in IT technology policy for Halliburton, according to these same people. They say that Windows rules the desktop, while Macs are outlawed and Linux is actively frowned upon. And prior to this month's announcement, Windows Phones were the only alternative to BlackBerrys available to Halliburton management.
In fact, BlackBerrys have been a staple in Halliburton's pocket for more than 10 years. The initial roll-out of the smartphones began in company's legal department before spreading to almost all levels of management over the following years.
"Approximately 4,500 Halliburton employees currently have BlackBerrys," a spokeswoman for the company confirmed to AppleInsider. "We are making this transition in order to better support our mobile applications initiatives."
She added that Halliburton actively "engaged with Apple on this transition," which is slated to roll out in phases over the next two years.
The loss of a major client like Halliburton is only the latest example of RIM's downfall in the corporate world. Just last month, the company's co-CEOs and chairmen stepped down following the company's struggles to compete with Apple's iPhone and iPad, as well as the Google Android mobile platform.
RIM's new CEO, Thorsten Heins, told investors that he will not change the company's existing strategies for products like the PlayBook tablet, as well as the forthcoming BlackBerry 10 mobile operating system. Heins said RIM's recent struggles have been a result of "process execution" and marketing, as opposed to product innovation.
While RIM has languished in the enterprise market it once dominated, Apple has gained significant traction with both the iPhone and iPad. One report from last September declared that employee-owned iPhones in the enterprise are an "unstoppable train."
Apple has made it a point during its quarterly earnings conference calls to highlight adoption of iOS devices in the enterprise, particularly among major companies. In its last earnings report for the holiday 2011 quarter, Chief Financial Officer Peter Oppenheimer noted that "nearly all" of the Fortune 500 now approve and support iPhones on their networks.
Business representatives indicated to The New York Times last November that Apple's rapid growth in the enterprise has been aided by the fact that the company has become "easier to work with." While late co-founder Steve Jobs disliked catering to business needs, it was said that the current CEO, Tim Cook, is "more at ease" in meeting with enterprise customers.