Amazon China pulled iPad because it was not authorized to sell it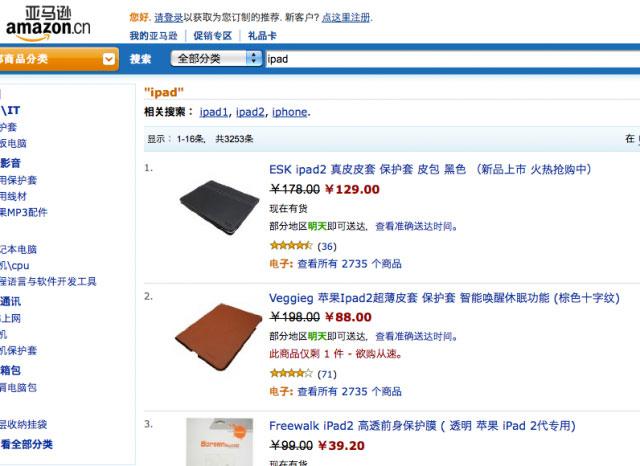 AppleInsider is supported by its audience and may earn commission as an Amazon Associate and affiliate partner on qualifying purchases. These affiliate partnerships do not influence our editorial content.
A new report claims Amazon removed the iPad from its Chinese website at Apple's request because it is not an authorized reseller, not because of pressure from a high-profile ongoing trademark dispute between Apple and Proview.
After Apple's iPad disappeared from Amazon.cn earlier this week, some were quick to speculate that the move was connected to a legal battle between Apple and Proview over the iPad trademark in China.
However, people familiar with the matter told The Wall Street Journal that Apple had requested Amazon China stop selling the iPad because it lacked the proper authorization to offer the device. According to the source, the Cupertino, Calif., iPad maker had been working with Amazon for weeks to have the listings taking down.
The tipster went on to clarify that the issue was separate from the escalating disagreement between Apple and Proview that came to a head earlier this week. But, it remains unclear whether the removal of iPad listings from Chinese retailer Suning that also occurred this week is related to that lawsuit.
After suing Apple for trademark infringement, Proview succeeded in convincing some mainland authorities to confiscate iPads in smaller cities throughout Beijing beginning last week.
Apple maintains that it purchased the Chinese rights to the iPad mark in a multi-country deal several years ago. "Proview refuses to honor their agreement with Apple in China," said spokeswoman Carolyn Wu.
A previously unpublished court ruling from last July showed that the High Court of Hong Kong sided with Apple on the matter and demanded Proview transfer the trademark over to Apple.