Apple's iPhone 4S climbs to 29% smartphone market share in UK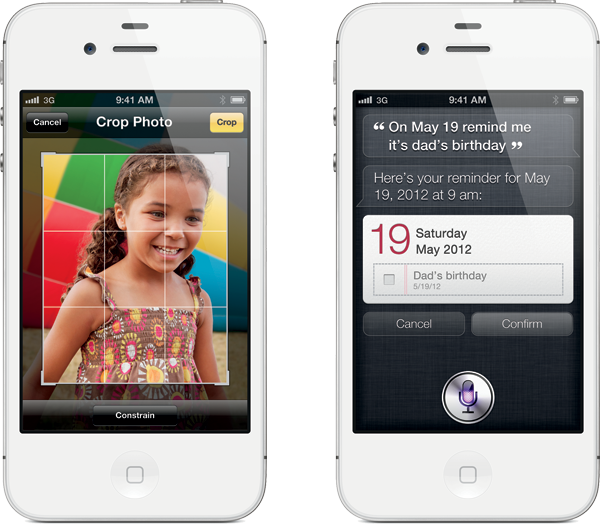 AppleInsider is supported by its audience and may earn commission as an Amazon Associate and affiliate partner on qualifying purchases. These affiliate partnerships do not influence our editorial content.
Apple's share of the smartphone market in the U.K. jumped up 7 percent year over year to reach 29.1 percent, according to a new analysis.
Kantar Worldpanel

">found

that an estimated 71.4 percent of British mobile phone sales were smartphones during the 12 weeks ending Jan. 22. The surge in sales tipped smartphone owners into the majority for the first time, according to the market research firm.
"Android holds on to its lead but Apple is making inroads, increasing its share of the British market from 21.7% a year ago to 29.1% now," said Consumer Insight Director Dominic Sunnebo.
The analyst also added that Apple's handset growth is not just a temporary leap because the iPhone 4S is new. Earlier research from Kandar showed that Apple's share of smartphone sales spiked to almost 43 percent last October as a result of pent-up demand for the iPhone 4S.
"The jump we saw in Apple's share last period was clearly not just a blip caused by the iPhone 4S release. Although the majority of growth is coming from the new handset, Apple's latest pricing structure is also working in its favour with no discernable drop in sales of older iPhone 4 and 3GS models," he said.
Kantar also noted that the iPhone has grabbed a 48.4 percent of the U.S. market compared to 42.6 percent for Android, though those numbers differ substantially from other market research estimates.
Meanwhile, Microsoft's hopes remained alive with Windows Phone 7 "creeping up" to two percent of the market for the first time. Nokia's Lumia 800 handset drove the "lion's share" of purchases for the mobile platform.
Kantar expects Windows Phone to grow to 8 percent market share in the U.K. toward the end of 2012, buoyed in part by the arrival of new models that are expected to launch at the Mobile World Congress in Barcelona next week. Sunnebo cited high social networking engagement and GPS usage as positives for Windows Phone that could help it to increase sales.
Microsoft's gains came largely out of Symbian's share as Nokia has ramped up its transition to Windows Phone. Symbian fell to 2.8 percent of the market during the period. The firm did however, point out that Lumia 800 sales reflected strong customer loyalty, as more than 25 percent of Windows Phone 7 customers have previously owned Symbian handsets.
An earlier report found the iPhone 4S to have dominated the holiday season in the U.K., making up almost one quarter of all smartphone sales in November and early December. Five versions of the iPhone, including the iPhone 3GS, ranked among the top 15 smartphones sold in the region.
Apple launched the iPhone 4S in the U.K. last October on the same day that it went on sale in the U.S.