Qualcomm releases new Gobi universal mobile chips with LTE support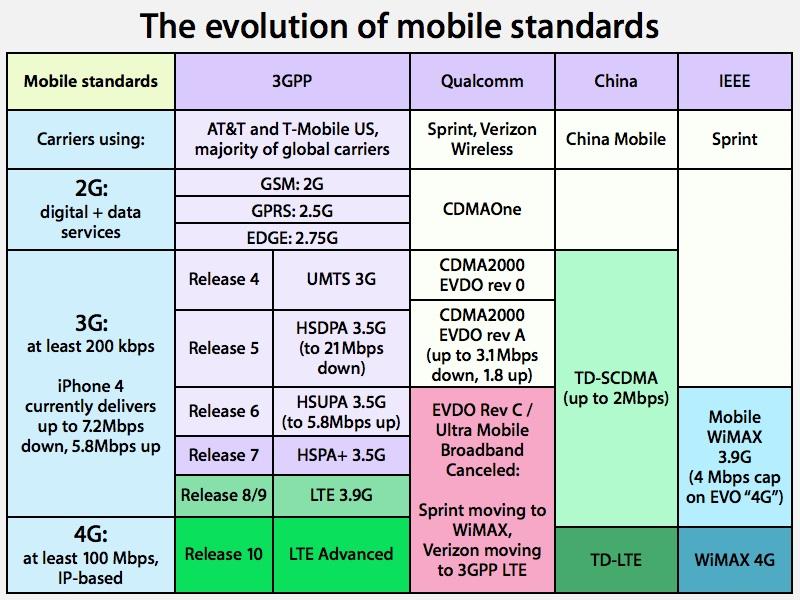 AppleInsider may earn an affiliate commission on purchases made through links on our site.
Qualcomm has announced its fifth generation Gobi platform for mobile baseband, which it calls the "industry's first to support multiple LTE bands on a single device for 4G connectivity."
The company notes its MDM9615 and MDM9215 "Gobi" 4G LTE wireless baseband modems deliver "fast LTE connectivity on FDD and TDD networks worldwide, with backwards compatibility to both HSPA+ and EV-DO networks."
The universal nature of the new baseband modems allow for a single device to support both UMTS 3G (operated by AT&T and most global carriers) and CDMA EvDo 3G (operated by Verizon and Sprint in the US, as well as a variety of other carriers, including large installments in China and India), as well as supporting both flavors of the new LTE 4G standard.
FDD or Frequency-Division Duplex is the signaling technology used by both CDMA and WCDMA/UMTS for most modern cellular systems, and the technology most LTE providers will use, including the new networks being built out by AT&T and Verizon in the US. Qualcomm owns the patents supporting CDMA and WCDMA technologies.
TDD or Time-Division Duplex is an alternative flavor of the LTE standard developed by China, and is being deployed in that country under the name TD-LTE. China developed its own TDSCDMA and now TD-LTE to avoid paying Qualcomm's patent royalties. By supporting both FDD and TDD technologies, Qualcomm's chipset will enable a single device to work on any 3G or 4G network.
Apple began using Qualcomm's Gobi mobile chips with the launch of iPhone 4 on Verizon, which expanded the availability of the iPhone to Verizon's CDMA network without taking advantage of the chip's ability to also work on UMTS networks.
Not until the release of iPhone 4S last quarter did Apple take full advantage of the universal network support of Qualcomm offered. Using Gobi chips, the same iPhone 4S design can be used on either network (although carriers do not necessarily support moving a locked iPhone 4S from one carrier type to another).
For iPad 2, Apple produced two 3G versions, one for AT&T using the same Infineon X-Gold 618 baseband used by the GSM iPhone 4, and a second for Verizon using the Qualcomm Gobi, although like the Verizon iPhone 4, it can't be used on GSM/UMTS networks.
iPad 3 is expected to shift Apple exclusively to Gobi baseband chips, enabling a universal "3G" model that works across any provider. However, it is also expected to adopt 4G LTE features, and Qualcomm's latest MDM9xxx line would allow for a single model that could be supported by any carrier, including China's TD-LTE.
Last April, Apple's chief executive Tim Cook explained that "the first generation of LTE chipsets force a lot of design compromises with the handset, and some of those we are just not willing to make." Despite lacking LTE support, Apple's iPhone 4 and 4S led sales of smartphones last year, even among carriers like Verizon who strongly pushed LTE adoption.
Last week, the Wall Street Journal reported that Apple would produce an LTE iPad 3 model for sale by both AT&T and Verizon.
Following the coevolution of the iPhone and iPad, the next iPhone model is very likely to follow in the same direction of iPad 3, using Qualcomm's Gobi chips to provide universal access to both faster LTE networks and gain expanded entry into China, leveraging TD-LTE to open access to the world's largest carrier, China Mobile.