With China Telecom iPhone deal final, Apple turns attention to China Mobile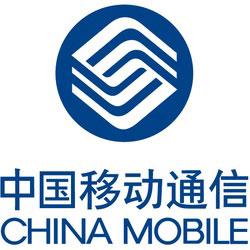 A deal for Apple to offer the iPhone on the largest mobile carrier in the world, China Mobile, is said to now be "months away" after a newly announced deal with China Telecom.
China Mobile officials are reportedly "aggressively negotiating with Apple to sell the iPhone," but the carrier's non-standard unique 3G wireless technology remains a roadblock, according to Reuters. But the launch of the carrier's 4G TD-LTE network is expected to be a "precursor to a deal with Apple."
With more than 600 million subscribers, China Mobile is the largest prize in the world among wireless carriers. That compares to 117 million total subscribers at China Telecom, which was announced as a new official iPhone carrier on Monday.
China Telecom will begin offering the iPhone 4S at a fully-subsidized price starting March 9. Its freshly inked deal with Apple marks the end of exclusivity for China Unicom, which has offered the iPhone since 2009.
China Telecom is the third-largest wireless carrier in China, as China Unicom has more than 160 million subscribers. But even combined, the two of them are not even half of the more than 600 million subscribers who use China Mobile.
The total number of mobile subscribers in China is expected to top 1 billion this year. But as the market has grown, Apple's market share has reportedly slipped over the last two quarters, hampered by its availability on just one carrier.
China has become an increasingly important part of Apple's business, and the nation has been a particular area of focus for the company's chief executive, Tim Cook. In the last quarter, Cook described China's demand for the company's products, particularly the iPhone, as "staggering."