German court tosses Samsung's 3G patent suit, Apple's slide-to-unlock complaint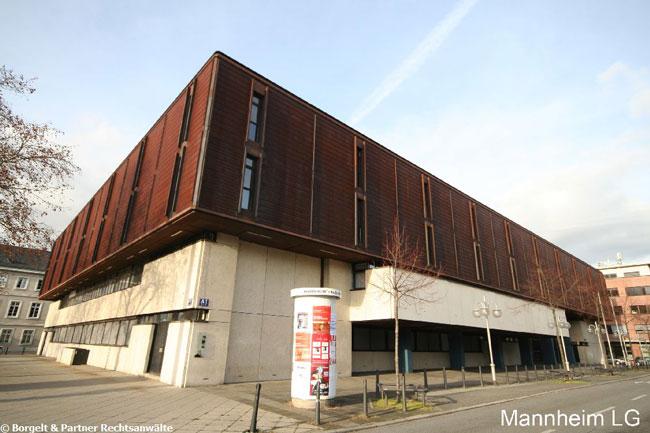 A German court handed out two rulings on Friday, tossing one lawsuit from Samsung against Apple over 3G standards, and another suit Apple lodged against Samsung over touchscreen slide-to-unlock functionality.
Judge Andreas Voss in the Mannheim Regional Court issued the two patent rulings on Friday, tossing out the third Samsung complaint in a row, and one of two suits Apple has lodged over slide-to-unlock, according to Florian Mueller of FOSS Patents. Samsung has already announced that they will appeal their dismissal, and it's expected that Apple will appeal their own as well, though the company declined to comment.
The two decisions on Friday mean that now four of 14 Mannheim cases between Apple and Samsung have been ruled on. Six of those are complaints Apple has filed against Samsung, including another related to slide-to-unlock with respect to a utility model, which Mueller explained is a special German intellectual property right.
"Samsung Still hasn't been able to enforce any intellectual property right anywhere on this planet against Apple, while Apple has had some successes (though only preliminary ones so far, most of which were subsequently lifted)," he wrote.
Friday's rulings wrap up what Mueller declared to be a "phenomenal" week for Apple in Germany. It kicked off on Monday when the Karlsruhe Higher Regional Court ruled that Motorola Mobility cannot further enforce its standard-essential patent injunction against Apple in Germany during its appeal, which indicates that Apple is "highly likely" to succeed in that pursuit.
And then on Thursday, Apple won another decision over Motorola related to a photo gallery patent. Those victories combined with Friday's dismissal of the Samsung complaint mean Apple won three of four court rulings made in Germany this week.