Rumor: 4G LTE is 'good to go' for Apple's third-gen iPad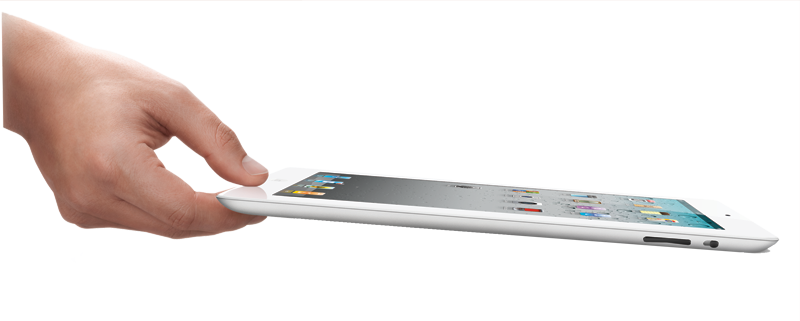 AppleInsider is supported by its audience and may earn commission as an Amazon Associate and affiliate partner on qualifying purchases. These affiliate partnerships do not influence our editorial content.
Yet another report surfaced on Monday to join the chorus of others who have indicated that Apple plans to add a high-speed 4G LTE wireless radio to its third-generation iPad.
Citing the same source who correctly told the site last month that Apple would hold an "iPad 3" event on March 7, iMore has said that Apple's next iPad will include 4G long-term evolution data connectivity. The site said that LTE in the new iPad is "good to go" and will be unveiled at this week's event.
The site also said it is "hearing" that the next iPad will ship with a quad-core processor. Recent reports have been split on whether the processor in the new iPad will be dual-core, like the current iPad 2, or quad-core.
As for 4G LTE, The Wall Street Journal first reported last month that Apple's third-generation iPad would feature a wireless radio compatible with the high-speed 4G networks of carriers Verizon and AT&T in the U.S. There has been no indication regarding compatibility with other LTE carriers around the world.
AT&T and Verizon are currently the only two operators in the U.S. that run LTE networks. Verizon's 4G network now reaches 200 million people, while AT&T, which began building out its LTE network later, covered 74 million people as of the end of 2011.
The next iPad is expected to resort to slower network technology, including 3G, when 4G LTE is not available. The iPad has offered built-in connectivity with AT&T since the first-generation model, while both AT&T and Verizon had their own iPad 2 models available from day one of last year.
The Journal's report came after Bloomberg claimed in January that the next iPad will feature 4G LTE. That same report also said it will feature a quad-core processor and a Retina Display that will have more pixels than many high-definition televisions.
Rumors of a 4G-compatible "iPad 3" have also gained steam after pictures of new LTE micro-SIM cards from AT&T emerged last month. Apple's current iPhone and 3G-capable iPad use micro-SIM cards.