Rumor: Apple working on new iPad case to cover both screen & aluminum back

Though the current iPad 2 Smart Cover protects only the glass touchscreen of the device, Apple is rumored to be working on a new case that will also feature a rear shell.
Claims of a new official iPad case from Apple first surfaced on Monday in a report at iLounge credited to a "repeatedly reliable source." It was said that the new case will be similar to the Incase Magazine Jacket.
"This new case has a folding magnetized Smart Cover on the front, and a rear shell made from fiberglass covered with PU/bicast leather," the report said. "It's unclear whether this case will be solely for the thicker new iPad or include backwards compatibility for the iPad 2."
The iPad 2 Smart Cover was released last March along with Apple's second-generation tablet. Its unique design features a total of 21 magnets that allow it to automatically properly attach to an iPad 2, pairing up with 10 magnets found in the tablet itself.
Apple boasted that the iPad 2 was designed with its magnetic Smart Cover in mind. The iPad 2 even features a software setting that automatically locks and unlocks the device's screen when the cover is placed on or removed from the screen. Microfibers on the screen cover also clean the iPad 2 display.
Beyond the iPad, Monday's report also featured a claim about Apple's next-generation iPhone, suggesting that the company is "continuing to experiment with glass and ceramic rear shells." It was said that the next iPhone could look much like the current iPhone 4 but be thinner, thanks, in part, to Corning's new Gorilla Glass 2, which is just 0.8 millimeters thick with the same level of strength and durability.
"Our source suggests that the 30-pin Dock Connector is likely on the way out in the near future, and that a larger screen remains in the cards," the report said.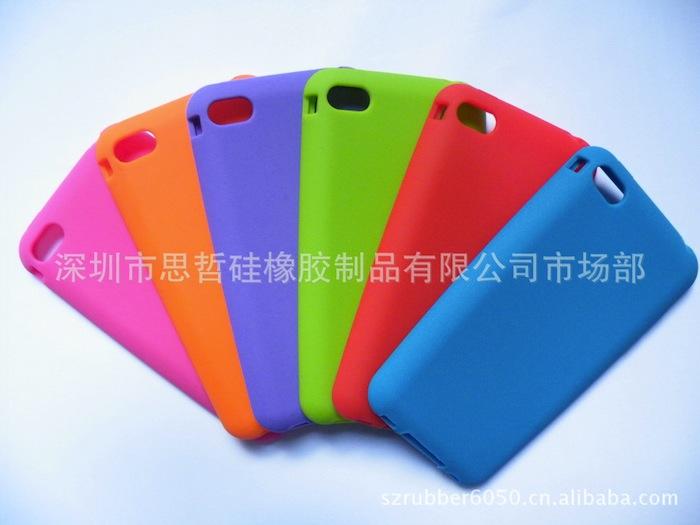 Claims that the back of the next iPhone will be made of glass, like the iPhone 4S and iPhone 4, are in opposition to reports from last year that suggested Apple planned to release a new handset with an aluminum back. Though rumors and case designs suggested Apple could release a redesigned iPhone last year, which proved to be false.
Still, last year's abundance of third-party cases that showed a redesigned iPhone have led to speculation that a new iPhone released in 2012 could feature a drastically redesigned exterior, with tapered edges and a slightly larger edge-to-edge screen.