Apple releases new software for existing iOS-based Apple TV users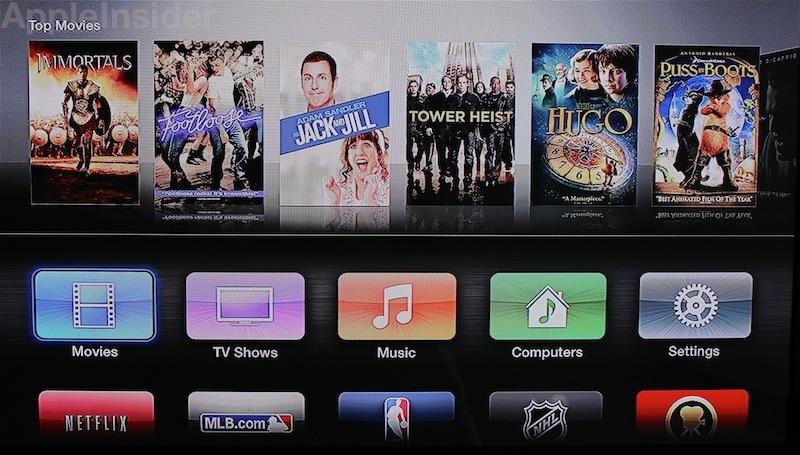 Apple has released a free software update for second generation Apple TV users, bringing the revised new interface demonstrated for the new, third generation Apple TV.
The new update replaces the main horizontal menu with five app-like buttons: Movies and TV Shows (for buying and renting content), Music (for accessing content from iTunes Match), Computers (for connecting to local iTunes libraries via Home Sharing) and Settings (which brings up the standard configuration menus from before).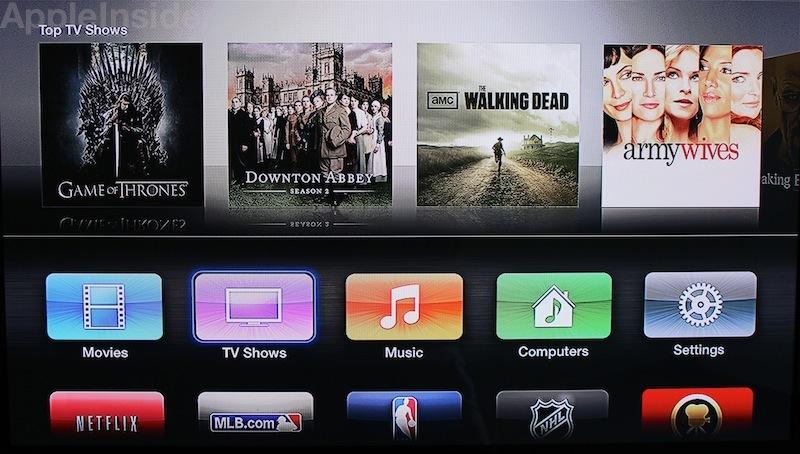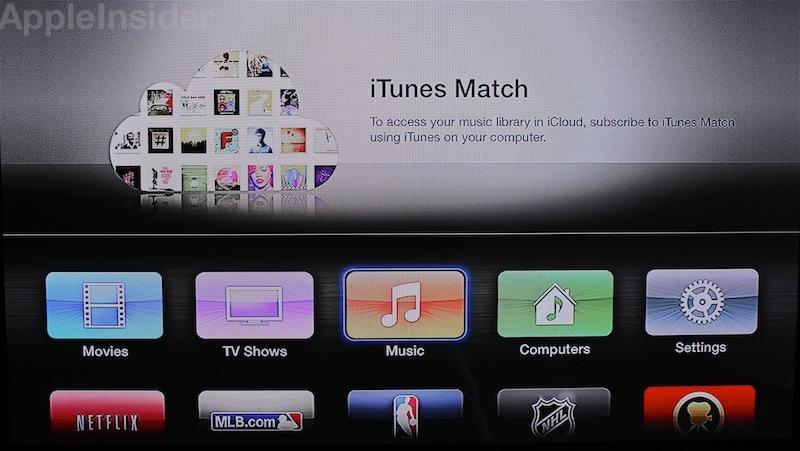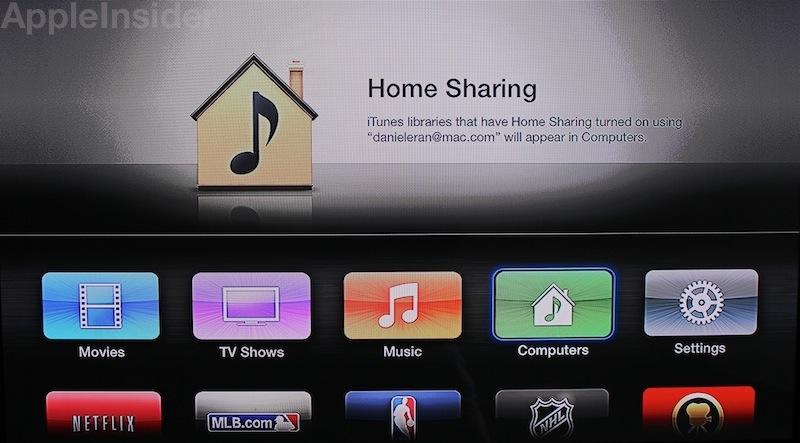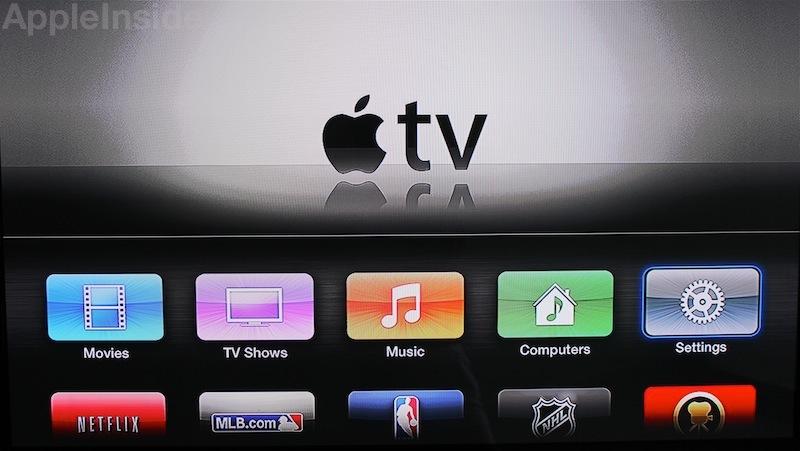 The new interface also brings app-like features formerly hidden in menus to a Home screen page familiar to iOS users, listing Netflix, MLB, NBA, NHL, Apple's movie Trailers app, Wall Street Journal Live, YouTube, Vimeo, Podcasts, Internet Radio, iCloud Photo Stream, the MobileMe Gallery viewer, and Flickr.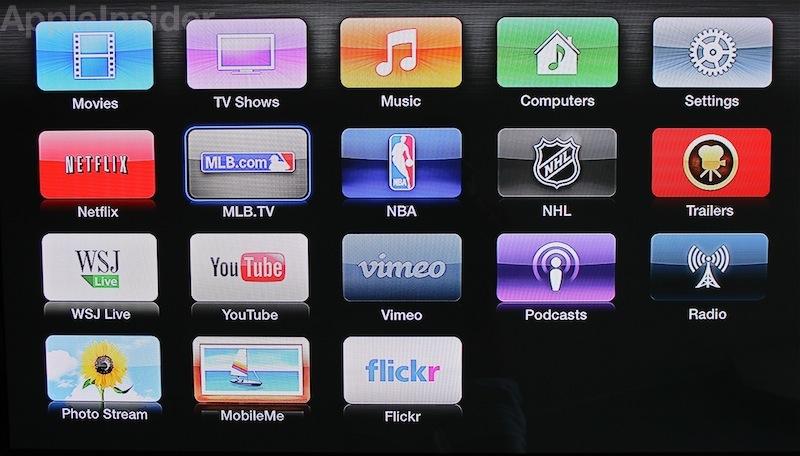 The new layout more strongly suggests the potential for a third party App Store for Apple TV, something other "smart TV" vendors have already launched (although there aren't very many killer apps for TVs that have yet appeared, outside of those Apple already bundles.