Video of Apple's third-gen iPad event now available to stream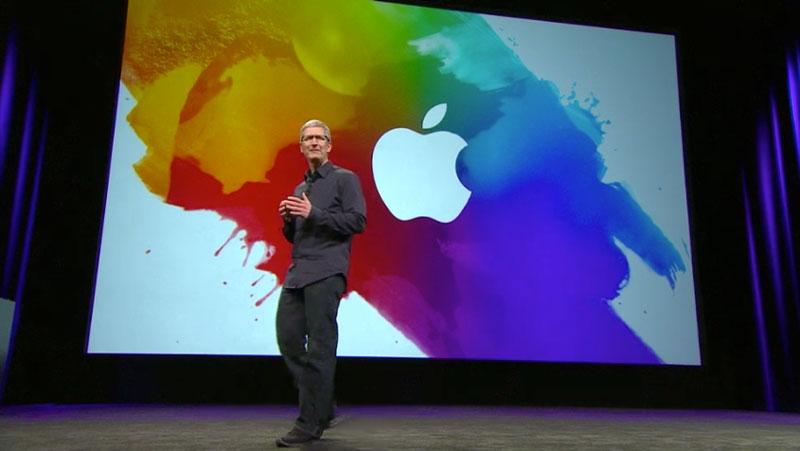 The full video of Apple's unveiling of the third-generation iPad, new Apple TV, iPhoto for iOS and more is now available online to stream.
The video was posted very quickly after Wednesday's event concluded. The keynote was hosted by Apple Chief Executive Tim Cook, and featured presentations by other members of the company's top brass, including Phil Schiller and Eddy Cue.
The biggest news Wednesday was the new iPad, which features a high-resolution Retina Display and a new A5X CPU packing a quad-core graphics processor starting at $499. The cameras have also been improved, with a rear-facing 5-megapixel lens capable of 1080p video, while the wireless-capable models now feature connectivity with 4G LTE networks from carriers like Verizon and Sprint.
In addition to the new iPad, Apple will also continue to sell the 16-gigabyte iPad 2. The Wi-Fi-only model will be $399, while the 3G-capable version will be $529.
Also announced on Wednesday was the new Apple TV, an upgrade to the iOS-based model which features a faster processor for 1080p playback. It also features a simplified user interface and carries the same $99 price as its predecessor.
Movies and TV shows have also been added to Apple iTunes in the Cloud functionality. Through iCloud, movies and TV shows that have been purchased through iTunes can be re-downloaded to devices like an iPhone, iPad, iPod touch, Mac or PC.
Apple also used Wednesday's keynote to show off updates to its iWork and iLife suites. In particular, a new version of iPhoto for iOS was unveiled. The $4.99 software will allow users to easily edit photos with multi-touch gestures.