Led by Apple's iPad, tablet sales seen exceeding desktop PCs in 2013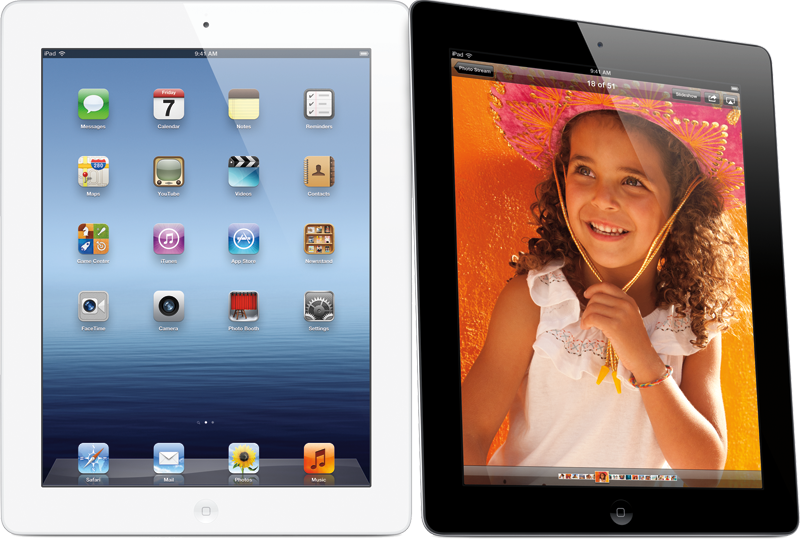 Industry insiders now believe there will be greater consumer demand for the rapidly expanding tablet market, led by Apple's iPad, than there will be for desktop PCs in 2013.
Global tablet sales are expected by Taiwan-based PC makers to reach 130 million next year, according to DigiTimes. That could be enough to exceed worldwide demand for traditional desktop PCs.
Total worldwide tablet sales in 2011 were said to be 60 million units, with Apple accounting for 40 million of those. Industrywide sales are expected to reach 90 million to 95 million units in 2012, with Apple's new Retina Display iPad the most popular option among consumers.
"Since more tablet PC hybrids will appear in 2013 with some even featuring traditional PC functions, the tablet PC market is likely to enjoy surging growth similar to that of the smartphone market, helping its shipments to trail closely behind global network shipments," the report said.
Late Apple co-founder Steve Jobs predicted the market transition in 2010, when the iPad was still new to the market. Speaking at the All Things D conference, he said the transformation from traditional PCs to new form factors like the tablet is "inevitable."
Jobs compared the coming market shift to a time in the U.S. automobile industry when most vehicles were trucks, because they were driven by farmers. But as cities rose, cars became more popular, and smaller cars gained features like power steering and automatic transition over time.
"PCs are going to be like trucks," Jobs said, noting that they would still be around, but would represent a smaller number of people.
In unveiling the new iPad this week, Apple's executives repeatedly spoke of "post-PC," a term they use to refer to the iPad. For Apple, the iPad already easily outsells the Mac, as last quarter it sold three times as many iPads as Macs.
In fact, if iPad sales are included alongside Macs, Apple is already the largest PC maker in the world. Data released in January from Canalys showed that categorizing the iPad as a PC allowed Apple to leapfrog HP to become the world's No. 1 PC vendor.
Though mobile laptops have taken over the PC industry, desktops remain an important part of the market. Apple has found its greatest success with the iMac, which accounts for nearly a third of all-in-one desktop PC sales. Portable MacBooks, however, still account for about three-quarters of all Mac sales.