Users complain of weak Wi-Fi reception with Apple's new iPad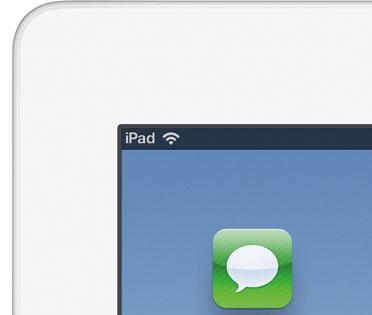 AppleInsider may earn an affiliate commission on purchases made through links on our site.
Some users have reported that wireless reception with their new iPad is notably inferior than with Apple's previous iPad models.
In a growing thread at the Apple Support Communities website, dozens of users have posted about their troubles with Wi-Fi connectivity on the new iPad. Reports claim that areas that previously achieved strong Wi-Fi signals are now weak, or have no reception at all.
Some users have also compared the reception of their new iPad to their iPhone or MacBook Pro. While the other Apple devices might receive a strong signal in a particular location, they say the new iPad has weak or no connectivity.
"MacBook Pro as well as iPhone 4S show 'Full Fan' — new iPad (16GB WIFI) shows 'one dot' or just flat drops the wifi connection (and is often unable to search and find it)," user 'aka_srp' wrote in a post over the weekend.
Another user, 'gdtobm,' said they bought a new iPad from Best Buy on last Friday's launch and experienced Wi-Fi connectivity issues. The iPad was returned later that day, and the new model they received did not have any problems.
Still another person who posted to Apple's forums, 'Andrew Mclaughlin2,' compared the performance of the new iPad to a first-generation iPad and an iPhone 4S. The tests conducted at Speedtest.net reportedly found that the third-generation iPad has half the throughput of the other devices.
Some of those posting in Apple's forums have attempted to resolve their issues with AppleCare representatives, while others have talked to personnel at the company's retail stores. One user, 'HealthClif,' said they switched back to a previous-generation iPad 2 after experiencing Wi-Fi connectivity issues with multiple replacements of the new iPad.
Complaints of Wi-Fi-related issues also cropped up with the launch of the first iPad in 2010. Two years ago, some users said they experienced weak Wi-Fi reception, dropped signals, and difficulty connecting to a network.
Apple eventually resolved those issues with an iPad software update. The company acknowledged that a "very small number of iPad users" had experienced issues with Wi-Fi connectivity on the first-generation iPad.