China Unicom: Partnering with Apple producing 'better-than-expected results'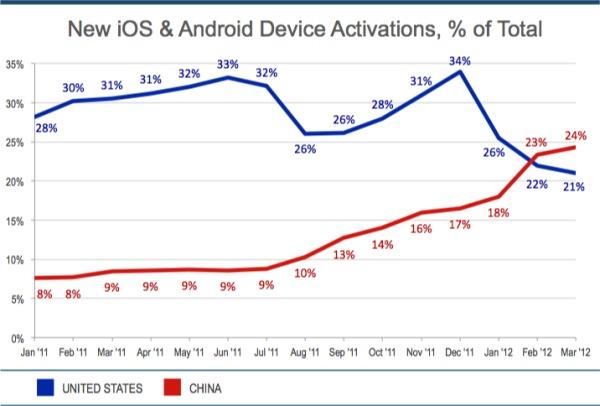 China Unicom executives this week revealed that the telecom's partnership with Apple has performed better than expected and contributed to a 14 percent rise in profits in 2011.
MarketWatch reported China Unicom Executive Director Li Gang as saying during a press briefing that working together with Apple has "generated better-than-expected results."
According to the report, the company said it grew both its 3G services and its fixed-line broadband businesses last year for a net profit of CNY4.23 billion ($672 million), up from $3.7 billion ($587 million) in 2010.
However, China's second-largest wireless operator missed analyst expectations. Consensus estimates generated by Thomson Reuters had predicted CNY5.45 billion ($865 million) in profit for the year.
"The 3G business became the largest driving force of the company's revenue growth in 2011, the company further strengthened and expanded its differentiation competitive advantages in the 3G business by fully capitalizing on the driving effect of handsets, channels and applications," the company said.
Though China Unicom's handset subsidy costs are expected to increase next year, President Chang Xiaobing said it still expects its 3G mobile division to make money in 2012. Subsidies for 3G handsets cost the company CNY5.79 billion ($919 million) last year.
The company said 20 percent of its mobile subscribers were 3G customers at the end of 2011, after an increase of nearly 26 million subscribers. Average revenue per 3G user stood at CNY110 ($17) a month during the year.
After launching the iPhone in China in 2009, China Unicom was Apple's exclusive official carrier partner there for more than two years. China Telecom, the third-largest mobile operator in the country, released the iPhone 4S earlier this month.
The Chinese market has been a major focus area for Apple, as the company believes it has barely begun "scratching the surface" of customer demand there. According to some reports, China overtook the U.S. to become the world's largest smartphone market last year. Flurry Analytics recently revealed that Chinese mobile users activated more iOS and Android devices in February than any other country.
China took passed the U.S. in February to become the world leader in iOS and Android activations. | Source: Flurry
Apple CEO Tim Cook said during the company's most recent quarterly earnings call that iPhone demand in China has been "staggering."