Google's Larry Page thinks Steve Jobs's hatred of Android was 'for show'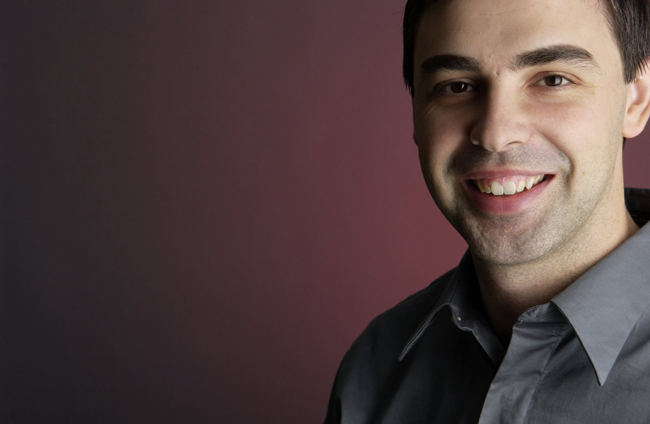 Google co-founder and Chief Executive Larry Page doesn't think Steve Jobs was really that upset by the Android platform. Instead, he feels Jobs demonstrated ire "for show" to rally his employees at Apple.
The revelation comes from a new interview that Page did with Bloomberg Businessweek, in which he downplayed the rivalry between Apple and Google. Jobs's ire was publicized in Walter Isaacson's biography of him, in which the Apple co-founder called Android a "stolen product" that he was willing to "go thermonuclear war" to stop.
But Page said in the interview published on Wednesday that he believes Jobs's statements to Isaacson, as well as his comments to Apple employees, were "actually for show."
"I think that served their interests," Page said. "For a lot of companies, it's useful for them to feel like they have an obvious competitor and to rally around that. I personally believe it's better to shoot higher. You don't want to be looking at your competitors. You want to be looking at what's possible and how to make the world better."
Page also discussed how he met with Jobs before he died. He said the former Apple CEO invited him via e-mail, and the two had a "very nice talk."
"I took it as an honor that he wanted to spend some time with me," Page said. "I figured he wanted to spend time with his family at that point. He had a lot of interesting insights about how to run a company and that was pretty much what we discussed."
Google Chief Executive and co-founder Larry Page.
When he spoke with Isaacson, Jobs vowed to "destroy" Android, and said he would spend every penny Apple had in the bank "to right this wrong." He believed Google stole ideas from Apple's iPhone and implemented them into the Android operating system, which is now found on more than half of smartphones used in the U.S.
Page became CEO of Google last April, replacing Eric Schmidt, who took on a new position as executive chairman. Page's co-founder Sergey Brin also took a more active role in strategic projects including product development.