Analyst cuts AAPL rating on iPhone subsidy backlash, estimates $1B earnings miss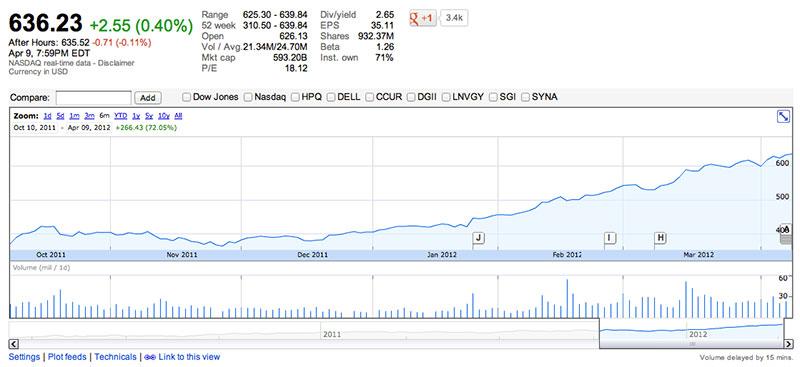 AppleInsider is supported by its audience and may earn commission as an Amazon Associate and affiliate partner on qualifying purchases. These affiliate partnerships do not influence our editorial content.
BITG Research's Walter Piecyk cut his rating of AAPL stock from "buy" to "neutral" in a note to investors on Monday, saying that telecoms are growing weary of paying high subsidies for the iPhone with returns that don't match Apple's high margins from the handset.
An AAPL downgrade hasn't been seen in quite some time as some analysts say the company will become world's first trillion-dollar corporation by the end 2014, but Piecyk asserts that wireless operators are looking to make changes that may lead to a drop in iPhone shipments next quarter.
Piecyk asserts that after raising average revenue per user (ARPU) by churning customers with subsidies, telecoms are going to begin contracting in subsidy payouts which will leave Apple with less iPhone sales in its third fiscal quarter.
"Operators, unwilling to stall the pace of ARPU growth, offered generous upgrade policies including some that enabled a fully subsidized phone upgrade only one year in to a two year contract," explains Piecyk. "We expect those policies to change as the faster upgrade rate of smartphones compared to legacy feature phones has been a costly surprise to post-paid and pre-paid operators, alike."
At issue are the "aggressive" upgrade policies instituted by the world's carriers. For example, with the latest iPhone 4S launch, some carriers offered upgrade subsidies for customers who were only about one year into a two-year contract.
Piecyk notes that AT&T is looking to adopt stricter upgrade policies to up margins and stop hemorrhaging cash in subsidy costs. If other major carriers follow suit, iPhone shipments may be affected as consumers may not be willing to pay full price for the handset. The carrier's margins are currently at a six-year low.
"We expect post-paid wireless operators to remain firm in their plan to stunt the pace of phone upgrades in 2012 and we expect to see some initial evidence of their success in the current quarter," Piecyk says.
In regard to how greatly this will affect Apple, Piecyk expects that "in the United States, we expect iPhone sales to decline 4 million sequentially to 9 million with the largest impact coming from AT&T, Apple's largest customer." This would relate to a worldwide drop in sales of 27.5 million units in Apple's fiscal quarter third quarter, "resulting in a revenue estimate that is $1 billion below consensus."
AAPL stock closed up 2.55 points on Monday. | Source: Google
Wireless companies are no doubt taking an upfront hit when subsidizing the iPhone, however data has shown that they are willing to take a short-term loss for longterm gains. Sprint, for example, is planning on surpassing the purchase terms of an already costly $15.5 billion contract with Apple as it expects to make back the loss on subscriber revenue.
Adding to his iPhone assertions, Piecyk dismisses the rumors of an Apple HDTV launch in 2012 and downplays the Chinese iPad market citing the tablet's high price point.
Piecyk qualifies his bold statements by saying that Apple is likely to announce another great quarter when the company holds its earnings call on April 6 from strong iPhone sales in China.
"Of course, our thesis will not be supported in the current quarter as the pent up demand in China and the launch of the iPhone in 30 additional markets is likely to drive strong sales that will offset the sequential declines in other markets," Piecyk says.