Google 'quite focused' on low-end Android tablets as iPad controls high end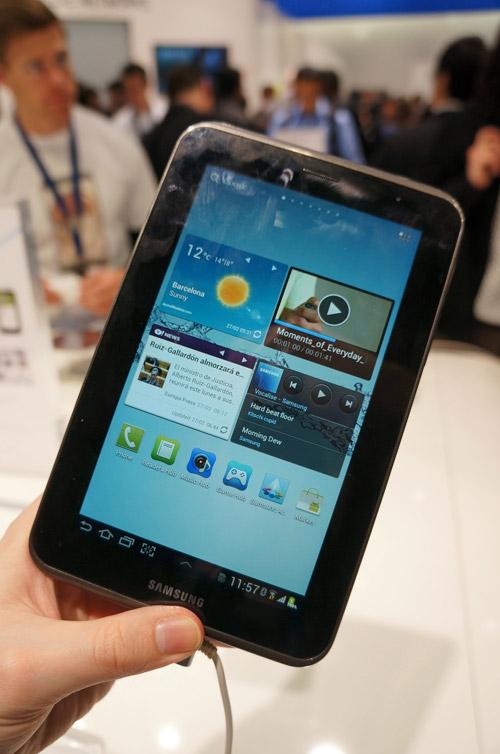 Google CEO Larry Page said on Thursday that his company is "quite focused" on reaching the lower end of the tablet market, even as Apple's iPad continues to dominate the high-end price range.
The Mountain View, Calif., company announced on Thursday its earnings for the first quarter of 2012, reporting revenue of $10.65 billion and income of $3.39 billion. The search giant also announced a 2-for-1 stock split intended to preserve the company's "founder-led "approach."
During a question and answer session on Google's quarterly results conference call, Page fielded a question about the company's strategy for Android tablets, as transcribed by Seeking Alpha.
"I think there's a number of Android tablets out there and obviously, we have strong competition there as well," he said in what appeared to be a vague reference to Apple's iPad.
"Obviously, there's been a lot of success on some lower-priced tablets that run Android, maybe not the full Google version of Android. But we definitely believe that there's going to be a lot of success at the lower end of the market as well with lower-priced products that will be very significant. And it's definitely an area we think is important and we're quite focused on."
After seeing little success competing with Apple in the $499 and above price range, many tablet vendors have changed tactics to compete on price. For instance, Samsung made some adjustments in order to set the price on the 7-inch Galaxy Tab 2 at $250. The Korean electronics maker will face competition in the low-end market from Amazon's $199 Kindle Fire, one of the few non-Apple tablets to achieve volume sales. Barnes & Noble also occupies the budget tablet space with its $250 Nook Tablet.
Samsung's Galaxy Tab 2 7.0 | Credit: MacNN
Google has just a couple months left to deliver on its promise to release a "tablet of the highest quality." Chairman Eric Schmidt said four months ago that the company would put out such a device within six months.
Recent forecasts have estimated Apple's tablet market share will remain above 60 percent throughout 2012. Research firm Gartner expects Apple to retain control of the market through at least 2016.