Apple 'frustrated' as plans for new Austin, Tex., facility are 'in peril'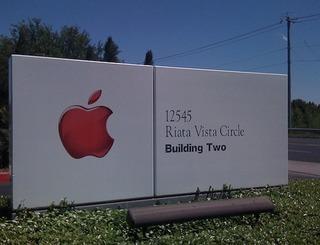 AppleInsider may earn an affiliate commission on purchases made through links on our site.
Doubt has been cast on Apple's plans for a new facility in Austin, Tex., after a local official has claimed the project is "in peril" because of delays.
In March, the Austin City Council approved a grant worth $8.6 million for Apple to expand its offices and create as many as 3,600 new jobs in the city. Apple has proposed to invest $304 million and more than double the size of its workforce in Texas.
But this week, Dave Porter, senior vice president for economic development at the Greater Austin Chamber of Commerce, said those plans are now in doubt, according to The Statesman. He said the problems stem from the county government, which has allegedly been holding up the deal by asking for new conditions tied to the financial incentives.
"The deal is not done," Porter said. "It remains in peril, and Apple is frustrated."
Though the city rubber stamped its $8.6 million grant more than a month ago, the Travis County Commissioners Court remains undecided on its own incentives. The court gave initial approval for between $5.4 million and $6.4 million earlier this month, but a vote for final approval has been pushed back until next week.
Attorney Bill Aleshire criticized the proposed contract with Apple as "sorry," and suggested the company "rigged" the deal so that they wouldn't have to comply with the county's terms.
Apple's facilities in Austin, Texas, via WebProNews.
Porter said he and the chamber are "disappointed" that the Commissioners Court couldn't finalize their deal this week. But he added that they are "hopeful" it will become official at a meeting scheduled for next Tuesday.
Apple's plans call for its new facility to be built on 38 acres of land with at least one million square feet of office space. It would function as Apple's new "Americas Operations Center."
Local officials initially chose to be aggressive in courting Apple and offering incentives because the company was looking at other potential locations for the facility. It was said that Phoenix, Ariz., was another city Apple was considering.