FTC reportedly set to fine Google "tens of millions" for bypassing Safari privacy settings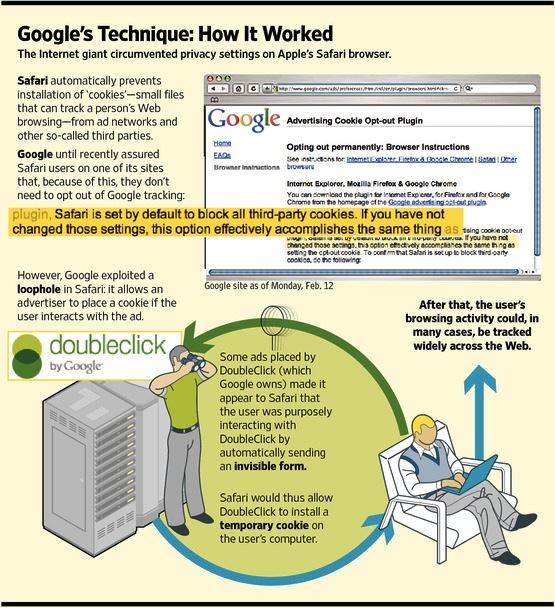 AppleInsider is supported by its audience and may earn commission as an Amazon Associate and affiliate partner on qualifying purchases. These affiliate partnerships do not influence our editorial content.
The US Federal Trade Commission is reportedly negotiating with Google over the size of a fine that will be imposed for the search giant's efforts to bypass the privacy settings of Apple's desktop and mobile Safari web browser.
In February, Google was fingered in an investigation by the Wall Street Journal for using false code to intentionally circumvent users' privacy settings via a phony invisible form submission.
The trick make it appear to the browser that the user had initiated a request, rather than just being a way for Google to install a tracking cookie so it could gain access to tracking users.
Google defended its actions at the time, saying "It's important to stress that these advertising cookies do not collect personal information," but it also immediately stopped using the tracking code to circumvent Safari's privacy settings after the report became public.
According to a report by Bloomberg citing a "person familiar with the matter," the FTC's fine "could amount to tens of millions of dollars."
The report stated that the FTC is "preparing to allege" that Google not only deceived consumers but also "violated terms of a consent decree signed with the commission last year."
The talks between the government and Google are being kept confidential, apparently in a bid to protect the privacy of the search giant.