Adobe Creative Suite 6 out now, Creative Cloud coming May 11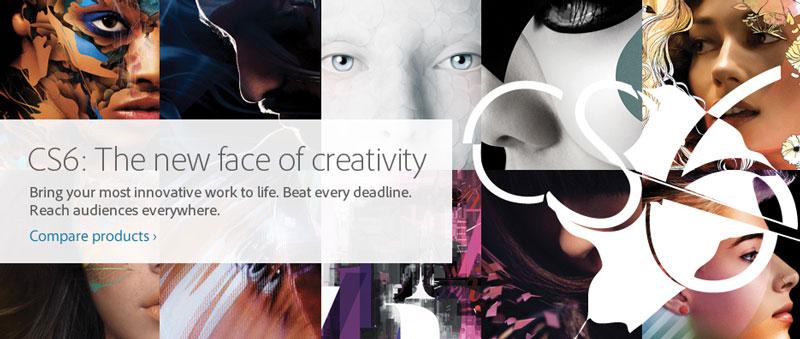 Adobe announced on Monday that its Creative Suite 6 software collection is available now and its Creative Cloud subscription service will arrive on May 11.
Adobe early Monday issued a press release announcing "immediate availability" of CS6, which includes Photoshop, InDesign, lllustrator, Dreamweaver, Premiere Pro, After Effects and Flash Professional. The San Jose, Calif., software maker officially unveiled CS6 last month, touting new tools for 3D design.
"We announced Creative Cloud and CS6 two weeks ago and these releases have caught the imagination of creatives everywhere," the release reported David Wadhwani, Adobe's senior vice president, Digital Media Business, as saying. "Today we're shipping CS6 and look forward to the beginning of an exciting new era as we introduce Creative Cloud later this week."
Creative Suite 6 contains a total of 14 applications across four suite versions: Adobe Creative Suite 6 Design & Web Premium ($1,899), Adobe Creative Suite 6 Standard Design ($1,299), Adobe Creative Suite Production Premium ($1,899), and Adobe Creative Suite 6 Master Collection ($2,599).
The new Creative Cloud, which is expected to go live on Friday, costs $49.99 per month with an annual membership or $74.99 month to month. Owners of older Creative Suite versions can receive a discount on their first year of subscription. The service includes "access to download and install all CS6 applications, new HTML5 desktop products – Adobe Muse 1.0 and Adobe Edge preview – and deep integration with Adobe Touch Apps," according to the release.
New CS6 features highlighted by the company include improved performance with the Adobe Mercury Graphics functionality, enhanced user interfaces and "new science" integrated into its imaging and video apps.
Adobe released a public beta of Photoshop CS6 in March, attracting more than 500,000 downloads in less than a week. AppleInsider first revealed details, such as the new 3D capabilities, of the new Photoshop last October.