Foxconn chief says company is preparing for Apple television - report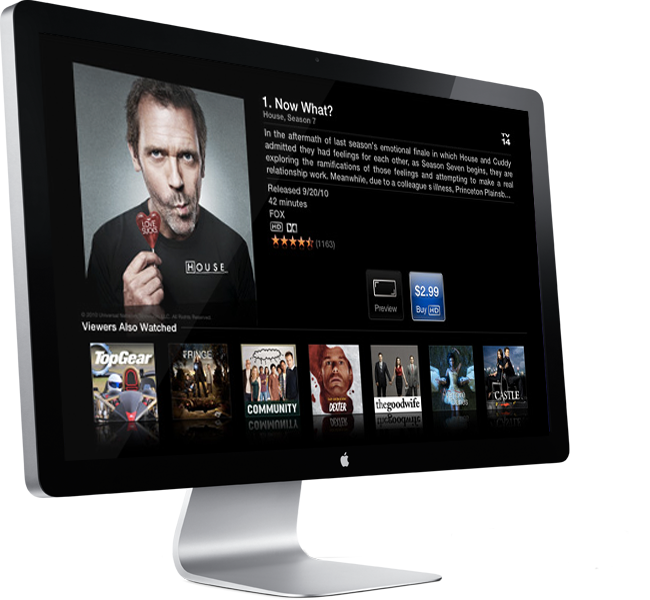 Foxconn is preparing to manufacture Apple's anticipated television set, the manufacturing company's chairman reportedly said in a speech.
The comments allegedly made by Foxconn Chairman Terry Gou were summarized on Friday by China Daily, an English-language daily newspaper in China with a circulation of more than 500,000, in a report discovered by How To Arena. Gou reportedly said that his company is "making preparations" for an Apple television, but development or manufacturing has not yet started.
Friday's report referred to the device as the "iTV," a common moniker for the unofficial Apple television. It also repeated rumors that the device will feature Siri and FaceTime video calling, along with an aluminum construction, though details of those purported characteristics were not credited to Gou.
The Foxconn chairman did, however, allegedly say that his company's recent deal with Sharp was made in preparation for a new Apple television. Foxconn bought a 10 percent share of Sharp in March for $808 million, allowing Sharp to stabilize its money losing LCD business.
After the deal was announced, it prompted speculation that the new Foxconn-Sharp partnership would be an opportunity for both companies to produce panels for Apple's anticipated television set. Specifically, it was suggested that Apple could be interested in using Sharp's technology to produce Indium Gallium Zinc Oxide (IGZO) panels for its forthcoming television set.
One report in April claimed that Apple considered buying a stake in Sharp before Foxconn eventually inked its deal. Foxconn's partnership will utilize Sharp's state-of-the-art factory that opened in Sakai, Japan, in 2009.
Sharp began production of IGZO displays this March, though the initial run is limited to just three sizes: 7 inches for tablets, 10 inches with 300 pixels-per-inch for high-definition notebook PCs, and 32 inches at a resolution of 3,840 by 2,160 pixels for LCD monitors. IGZO technology will allow Sharp to produce thinner and more powerful LCDs.
Rumors of an Apple television picked up last year, when it was revealed that late Apple co-founder Steve Jobs told biographer Walter Isaacson that he felt he had "cracked" the secret to a simple and elegant television set. Analysts have been divided in speculating whether such a device will launch this year or at some point in the future.