German court stays third Apple patent suit, more may follow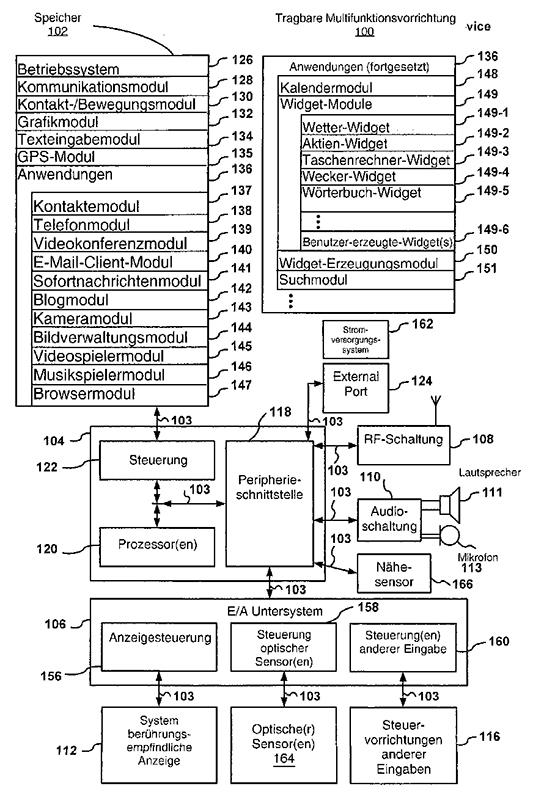 AppleInsider is supported by its audience and may earn commission as an Amazon Associate and affiliate partner on qualifying purchases. These affiliate partnerships do not influence our editorial content.
Three German Apple lawsuits asserted against Samsung have been stayed in as many months, the most recent being a pinch-to-zoom utility model, and some expect more will follow as a result of the country's patent litigation system.
The Mannheim Regional Court on Friday stayed an Apple claim involving German Utility Model No. DE 21 2008 000 001 on "pinch-to-zoom" pending the resolution of a Federal Patent Court revocation proceeding, reports FOSS Patents' Florian Mueller.
This is the third suit that has been stayed since March when the Mannheim court came to similar conclusions in cases involving a photo gallery patent and a slide-to-unlock utility model.
Mueller notes that there will likely be more stayed cases in the coming months due to the way German courts handle patent litigation bifurcation, or the splitting of a suit into the two separate tracks of validity and infringement. It takes two to three times as long for the Munich-based Federal Patent Court to reach an initial decision on patent validity than it does to win a first-instance infringement ruling. Because the two tracks are not synced, plaintiffs have a window in which to enact injunctions that may not be based on strong or even legitimate patents.
"While the courts that adjudicate infringement cases don't perform a complete evaluation of an invalidity defense, they try to assess the likelihood of success on the merits of the parallel nullity action," Mueller explains. "If a regional court (first-instance court) believes that a patent is highly probable (80%+) to be invalidated, it stays the infringement case pending clarification of the validity of the patent (or at least until there is further news from the nullity action). Higher regional courts (appeals courts) order a stay even if the probability of invalidation is, in their assessment, only 50%."
Patents are presumed to be valid as they have supposedly passed through examination by entities like the European Patent Office or the U.S. Patent and Trademark Office. However, German utility model assertions, like Apple's slide-to-unlock suit, are less robust as they don't undergo substantive examination. It is therefore required that a registered model show a likelihood of surviving a revocation proceeding in order to get stayed.

Illustration from the stayed Apple pinch-to-zoom utility model claim.
Source: German Patent and Trademark Office (DPMA)
Apple's litigation strategy of throwing a slew of assertions against Samsung to see what sticks could likely cause many to be dismissed or stayed, but the time-consuming process may suss out a valuable set of strong patents.
"With non-standard-essential patents, it's hard to find patents that are broad enough to be (a) infringed and (b) hard to work around while still being defensible in a nullity or revocation action," Mueller said. "It's understandable that Apple takes its chances in hopes of identifying a winning team of powerful patents. This process takes time, but there is progress — even if Samsung has so far been lucky in Germany, a market in which its market share is particularly high."