Loewe denies rumors of Apple acquisition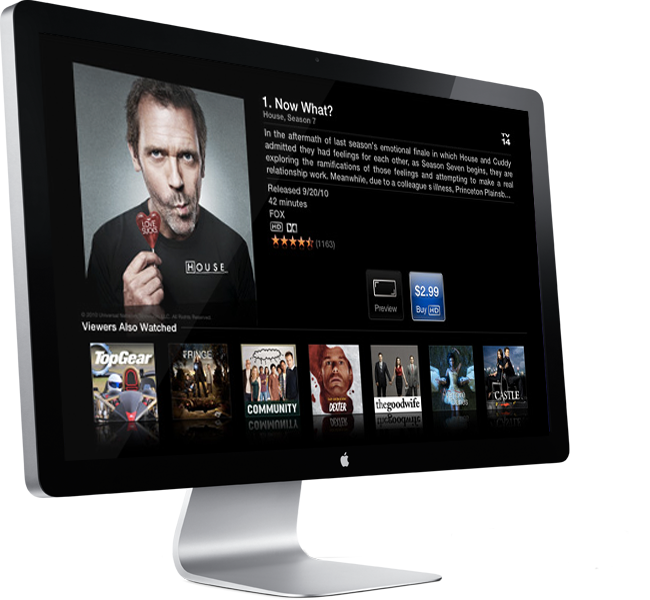 AppleInsider is supported by its audience and may earn commission as an Amazon Associate and affiliate partner on qualifying purchases. These affiliate partnerships do not influence our editorial content.
German HDTV maker Loewe AG has denied that it is in talks with Apple about a potential $113 million buyout of the company.
The company issued a statement (via Google Translate) to German website Heise on Sunday, in which a spokesman claimed there was "absolutely nothing to" the rumor. An unconfirmed tip provided to AppleInsider on Saturday claimed that the company's board of directors was due to make a final decision on an alleged deal before this Friday, May 18.
Loewe has been in the television market since 1929, and currently employs around 1,000 workers in 50 countries. Its TV sets feature minimalist designs and are geared toward the premium market.
Speculation has been rampant for years that Apple is working on a full-fledged television set that would go well beyond the company's current set-top box offering, the Apple TV. Though the rumors have persisted for years, they picked up considerable steam last October with the release of the authorized biography of Apple co-founder Steve Jobs.
In the book, Jobs told biographer Walter Isaacson that he had "finally cracked" the secret to Apple building an HDTV. He said the device would have "the simplest user interface you could imagine."
Jobs's vision was for a connected TV that would be synced with all of a user's devices, and with Apple's iCloud service. It would spare users from having to use complex remotes for multiple devices like DVD players and cable boxes, which has led to speculation that an anticipated Apple television set could feature Siri-like voice control.
Just last week, one report claimed that Terry Gou, chairman of Apple manufacturing partner Foxconn, revealed that his company is currently preparing to build an Apple television. However, he said that development or manufacturing of such a device had not yet begun.
Another report in April claimed Apple considered buying a stake in LCD panel maker Sharp to further its development of a television set. Instead it was Foxconn that struck a deal with Sharp and bought a 10 percent share in the company.