Rumor: LG Display, AU Optronics have passed certification for 'iPad mini' LCD panels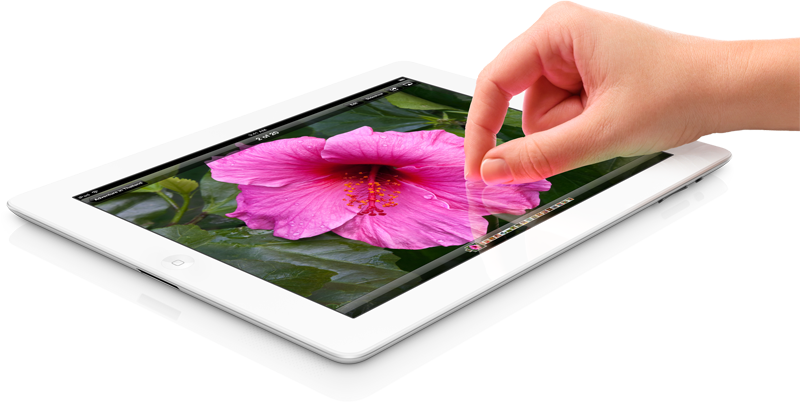 A new report claims display makers LG Display and AU Optronics have passed certification tests for LCD panels bound for a rumored "iPad mini."
Taiwan's The Liberty Times (Google Translation, via MacOtakara) reported on Wednesday that the two companies are now preparing shipments of the panels to Apple.
The report also claimed Radiant will supply the backlight module and Nissha Printing will provide a thin-film sensor to TPK and Chimei Innolux. The rumor comes on the heels of an earlier report also out of Taiwan that claimed the rumored device would make use of a "G/F2" thin-film touch technology from Nissha.
Author Chen Meiying said that, according to market rumors, the so-called "iPad mini" is expected to come out at the end of the third quarter or into the fourth quarter of this year. 2012 shipment targets were said to be six million units.
An increasing number of analysts and anonymous sources have claimed that Apple is developing a smaller form-factor iPad. For instance, Barclays' Ben A. Reitzes said this week that his research has led him to believe that the company will release such a device this fall.
Reports have suggested that the new iPad would have a 7.85-inch screen with a resolution of 1,024 x 768 pixels, the same as the first-generation and second-generation iPads. Apple's latest iPad features a Retina Display with double the resolution of its predecessors.
Rumors of an 8-inch iPad have been met with skepticism by some, especially in light of comments made by late Apple co-founder Steve Jobs on an earnings conference call in 2010. At the time, Jobs said that the size of smaller form-factor tablets wasn't "sufficient to create great tablet apps."
Daring Fireball's John Gruber has said a 7.85-inch display with the 1,024 x 768 resolution would be "usable." After his sources told him that Apple was "nodding" with such a device in its labs, Gruber performed an informal test by taking screenshots of an iPad and then viewing them in landscape mode.
"There are a couple areas where I think text is maybe a little too small, but it's not ridiculously small," he said.