Microsoft working on new native iOS apps for Outlook Web App, Lync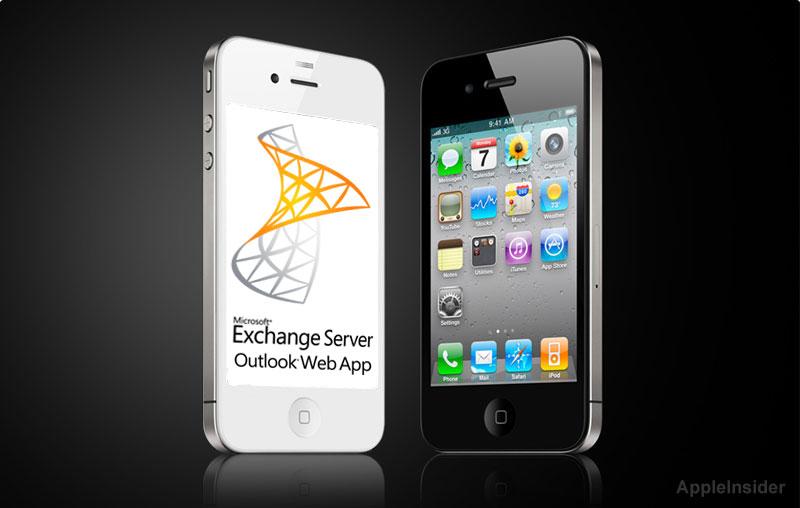 This fall, Microsoft plans to release two new native iOS applications on the App Store featuring the Metro user interface: Outlook Web App for Exchange 2012 users, and an updated mobile version of the Lync communications platform, AppleInsider has learned.
Microsoft is currently planning for both Outlook Web App and the new Lync to debut on the iOS App Store before the end of October, a person familiar with the upcoming software revealed. Both will be native iOS applications that render Web content with the same tiled Metro user interface style that can be found on Windows Phone.
The Outlook Web App, known as "OWA Mobile Client for iOS," will reportedly be compatible with devices running iOS 5 or later. It was said that it will also require an Exchange 2012 mailbox to work, and will offer users offline functionality.
Other mobile versions of the OWA Mobile Client will be available for smartphones with Windows Phone 7.5 or later, or Android 4.0 or later. These applications are expected to launch around the same time.
AppleInsider reached out to Microsoft for a statement, but a spokesperson for the company declined, citing a policy not to publicly comment on rumors or speculation.
Microsoft already offers support for its Outlook Web App on mobile devices through a browser, but additional features and functionality will be available with the launch of the forthcoming native iOS application. Microsoft's own documentation on on the OWA Mobile Client reportedly says that the native iOS application will offer the "best" support to mobile users, while feature availability for Windows Phone 7.5 and Android 4.0 is listed as "to be determined," suggesting that the iOS client is the lead platform.
As for Microsoft's new Lync mobile client, the person familiar with the native iOS application said it will offer improved connectivity to Microsoft's unified communications platform, which is integrated into Microsoft Office. Microsoft Lync includes instant messaging, audio and video chat, and Web conferencing.
When the new Lync for iOS application hits the App Store, it will reportedly support both video and audio conferencing on the platform. Like the OWA Mobile Client, Lync for iOS will render Web content natively with a Metro-style interface, an overhaul from the current Lync 2010 application which is not built in Metro.
This same person who reached out to AppleInsider could not provide comment on a story from earlier Wednesday, which suggested that Microsoft is also working on a version of its Office productivity suite for the iPad. Rumors of a version of Office for iPad have persisted since late last year.
If Microsoft does release a version of Office on the iOS App Store, it will not include dedicated Outlook functionality with the suite, this person said. Microsoft apparently intends to make the OWA Mobile Client, tied to the next version of Exchange Server, its primary option for iOS users, meaning users will not be able to configure non-Exchange IMAP or POP accounts through a rumored version of Office for iPad.