TSA looks to spend $3M on Macs, iDevices in pilot program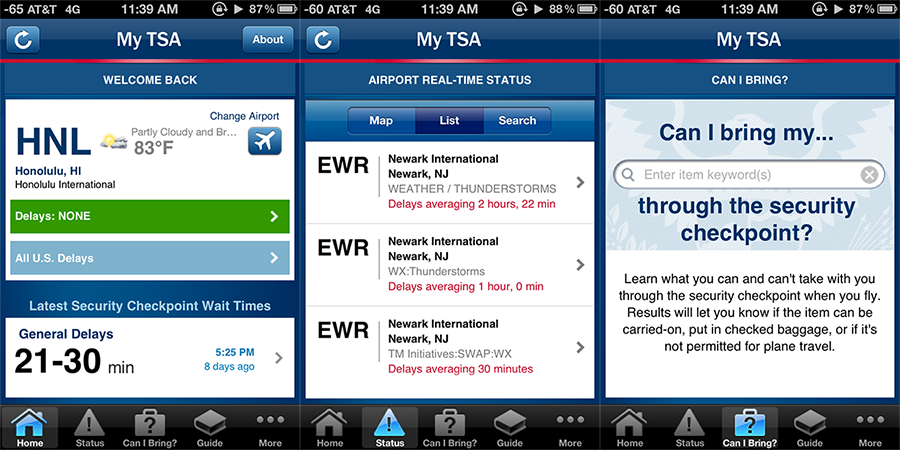 AppleInsider is supported by its audience and may earn commission as an Amazon Associate and affiliate partner on qualifying purchases. These affiliate partnerships do not influence our editorial content.
The U.S. Transportation Security Administration is set to initiate a pilot program to purchase up to $3 million dollars worth of Apple hardware over the next three years, including 1,000 Macs and 1,000 mobile devices.
Outlined in a document filed earlier in May (via NextGov), the Apple hardware and software will find use in certain areas of TSA's Risk Based Counter-Terrorism mission and are deemed "critical to meet a variety of operational, programmatic, and mission specific requirements."
Normally, government organizations must allow for full and open competition contracting practices sanctioned Federal Acquisition Regulation, but the TSA argues that only Apple products will fit the needs required by the program and has filed for Class Justification and Approval to that end.
Speaking to why competing contracts are impossible, it was noted that Apple's OS X and iOS platforms are locked to hardware made by the company, thus no competing manufacturer exists. In defense of its removal of barriers to competition, the TSA said that "until such a time as Apple allows other operating systems to function its hardware the requirement to obtain Apple products by means other than full and open competition will continue to exit."
According to the filing, the equipment will "fill a gap" in the TSA's existing hardware ecosystem and is intended to be used in media production, forensic network and computer examinations, mobile operations, training and software development, among others. TSA's Apple plans stem from a 2009 effort to diversify and mobilize the organization's IT model to make a more flexible and effective workforce.
Interestingly, the agency said that nearly every government and commercial organization first releases apps for Apple's iOS and subsequently rolls out Android version of the same software. The note reveals that many of the 106 publicly available government-written apps, like Smartraveler, FBI, FCC and EPA, are only available on iDevices.
The TSA's own public app, MyTSA, provides travelers with security wait times, weather and other tools.
The document notes that while the agency has existing Microsoft Windows and RIM BlackBerry capabilities, a "public driven demand for mobility" has pushed the TSA toward Apple, saying that the company is "one of the major OEMs today that produce a widely used full suite of hardware, software and licensing," It was also mentioned that a separate similar request is being filed for Google's Android platform, but details are currently unavailable.
The organization is covering all the bases and lists the following proposed procurements: any products currently within or added to the Apple line of products to include but not limited to computers, iPads, iPhones, iPods, Apple TVs, Apple OS, App Store apps, peripherals and accessories such as monitors, extended warranties and repairs, including AppleCare, required to support the Apple product line in an enterprise/production environment.
The TSA is the latest government agency to dabble in iOS device procurement and follows steps taken by the U.S. National Oceanic and Atmospheric Administration (NOAA) and the Bureau of Tabacco, Firearms and Explosives (ATF) to move away from the once ubiquitous BlackBerry platform. Earlier in May it was reported that federal managers were quickly ditching BlackBerry devices in favor of iOS and Android devices