Facebook reportedly hiring former Apple iPhone engineers for phone project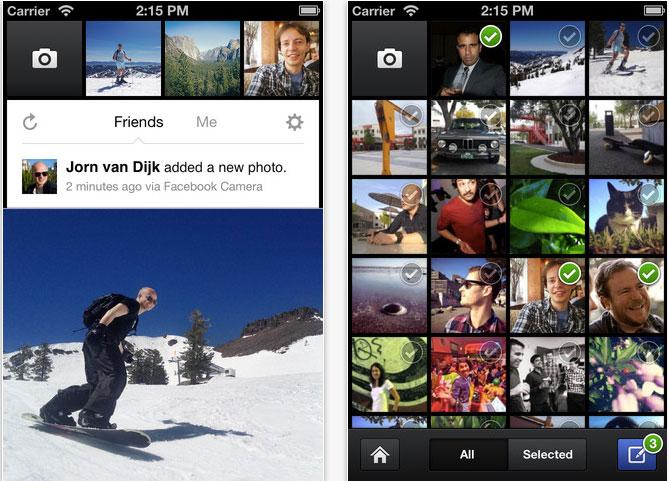 AppleInsider is supported by its audience and may earn commission as an Amazon Associate and affiliate partner on qualifying purchases. These affiliate partnerships do not influence our editorial content.
Facebook is drawing upon former Apple engineers who worked on the iPhone and the iPad to develop its own phone, according to a new report.
The New York Times claimed on Sunday that the social networking service has hired "more than half a dozen former Apple software and hardware engineers who worked on the iPhone," as well as one engineer that worked on the iPad. The publication cited current Facebook employees who spoke off the record, as well as people who were "briefed" on the company's plans.
One tipster suggested that the current effort is the company's third attempt to build a smartphone. People who reportedly worked on the first attempt told the Times that the project fell apart because it proved to be more difficult than expected. As a result, Facebook is believed to have realized that it needs industry-experienced veterans to develop hardware, specifically Apple alumni.
However, the company may not be content to just develop a phone in-house, as reports have suggested that it is partnering up with Taiwanese smartphone maker HTC on a phone as well. A recent rumor from the sometimes-accurate DigiTimes claimed that an HTC/Facebook smartphone could arrive as early as the third quarter of this year.
Mark Zuckerberg, Facebook's CEO, has reportedly taken a direct interest in the project.
"One engineer who formerly worked at Apple and worked on the iPhone said he had met with [Zuckerberg], … who then peppered him with questions about the inner workings of smartphones," the report said.
The executive was allegedly interested in "intricate details," such as which kinds of chips were used. Facebook is believed to be "going door-to-door" as it recruits for the project in order to maintain secrecy.
A Facebook employee indicated that Zuckerberg is "worried" that, without a phone, Facebook could be relegated to simply being an app. In fact, Facebook currently has three apps on the iPhone. The company released a camera app last week that resembles the Instagram service that it recently purchased for $1 billion.
When contacted by journalist Nick Bilton, the company simply reiterated a previous statement that it is "working across the entire mobile industry; with operators, hardware manufacturers, OS providers, and application developers."
Sunday's report also noted that Facebook could resort to buying a smartphone company. It raised $16 billion during its recent IPO, enough to purchase either Research in Motion or HTC. It's not unheard of for a software company to buy into hardware, as rival Google recently completed its $12.5 billion purchase of handset maker Motorola Mobility.
Despite the fact that Facebook is tapping former iPhone engineers for its own project, the Times suggested that the resulting device would not "necessarily" compete directly with Apple. Since Facebook sells advertising, a smartphone from the company could challenge Google and its Android mobile OS, which operates as a vehicle for Google's advertising efforts.
One area of concern for Facebook could be the close integration that Apple's iOS has with rival social networking service Twitter. With the release of iOS 5, Apple introduced embedded Twitter functionality at a system-wide level. Though there have been hints that Apple could do the same with Facebook, the two companies haven't always been on the best of terms. For instance, Apple failed to reach an agreement with Facebook to allow users to connect its Ping social music service with their Facebook accounts.