Samsung Galaxy S III launches in Europe to take on Apple's iPhone 4S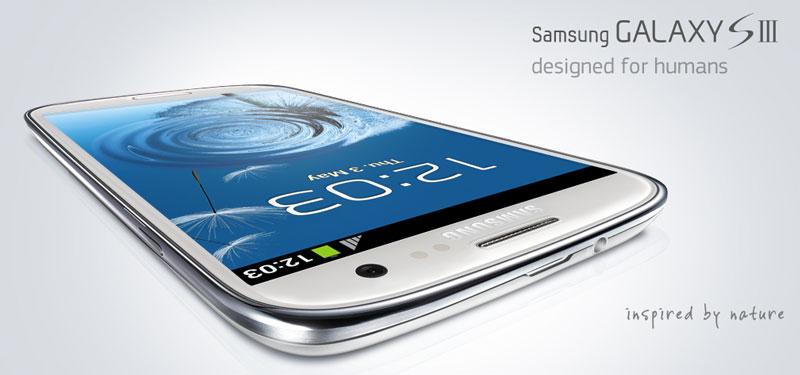 Samsung on Tuesday launched its flagship Galaxy S III smartphone in 28 countries across Europe and the Middle East, where it will compete head-to-head with Apple's iPhone 4S.
The Galaxy S III launched Tuesday in a number of countries across the region, including the U.K. and Germany. By the end of July, Samsung expects to have the Galaxy S III available in 145 countries on 296 wireless operators.
No official indication has been given as to when Samsung plans to launch the Galaxy S III in the U.S., but various rumors have pointed toward a launch in mid-to-late June.
Samsung boasted on Tuesday that the Galaxy S III has already become the most-preordered Android handset ever at carrier Vodafone U.K.
A report from Reuters on Tuesday compared the launch of Samsung's latest smartphone to an Apple product debut. It noted that about 50 customers were lined up outside of a BASE mobile phone shop in Berlin on Monday.
Hype for the Galaxy S III has been significant as the device is expected to outsell its predecessor, the Galaxy S II, which reached 20 million sales worldwide. The Galaxy lineup has been comprised of Samsung's flagship Android smartphones, designed to take on Apple's market-leading iPhone.
The launch of the Galaxy S III comes months before Apple is expected to launch its sixth-generation iPhone. Rumors have pegged the next iPhone to launch this October, a full year after its predecessor, the iPhone 4S.
Samsung unveiled the quad-core Galaxy S III earlier this month. It features a 4.8-inch HD Super AMOLED screen, a 1.4-gigahertz processor, one gigabyte of RAM, and available capacities of 16, 32 and 64 gigabytes.
Last week, Samsung officials deflected criticism of the design of the new handset, stating that its look and feel was not changed due to litigation from Apple. Samsung currently faces a number of patent infringement suits from Apple that accuse the company of copying the design of the iPhone and iPad in its own products.