Apple likely to use NAND storage in upcoming MacBook Pros, analyst says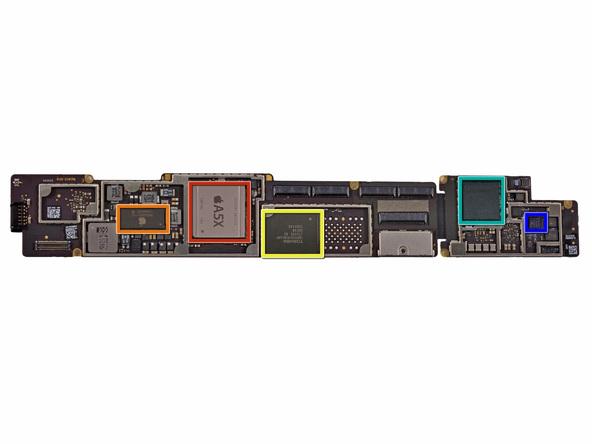 A research analyst from Barclays believes that Apple's success in NAND adoption will drive the company to use the technology in a rumored refresh of its MacBook Pro line, a move that will disrupt the business of of both hard drive and PC makers.
In a note to investors released on Wednesday, Ben Reitzes of Barclays Equity Research said that the adoption rate of Apple devices using SSDs, along with a continuing move to cloud computing, will push consumer laptop demand toward flash-based storage.
Perhaps the single greatest setback to flash adoption is that the price of solid state solutions grossly outweigh comparable HDDs, keeping the technology out of reach for everyday consumers. This cost ratio may tilt in the physical hard drive's favor, however consumers have recently started giving up storage space and low cost for design and performance benefits, evidenced by the success of the thin and light MacBook Air.
Reitzes believes that the advent of cloud computing will help ease consumers in the transition from physical drives to flash by offloading storage to servers, thus diminishing the need for pricey high-capacity NAND drives. Apple's iCloud is already well in-place and has the potential of filling offsite storage needs if the company chooses to move to a NAND-heavy laptop lineup.
For these reasons, the analyst expects Apple to reveal a NAND-equipped MacBook Pro as well as MacBook Airs with increased storage options in the near future.
"We believe these products combined can ramp quarterly demand for Macs by up to 1 million incremental units on a run rate basis - taking over a point of share from HDD-based PCs," Reitzes said.
He goes on to say that an estimated 5 to 10 percent of notebook PC sales have been cannibalized by NAND-carrying iPads and iPhones, further impacting HDD demand for PCs. The move to portable products has been dubbed as the "post-PC era," as consumers begin to replace computers with tablets and handset. Interestingly, this trend toward flash in consumer devices is seen as fueling data growth, which helps to augment sales of enterprise-class HDDs.
NAND (in yellow) storage in the new iPad. | Source: ifixit
Hard drive makers won't be the only ones to be affected by the trend toward cloud computing and flash storage, and Dell acknowledged earlier in May that PC demand was slowing due to the strong performance of tablets and smartphones. If rumors pan out, the PC market could see further pressure with Apple's debut of a smaller 7-inch version of the iPad later this year.