Corning unveils slimmer, flexible Willow Glass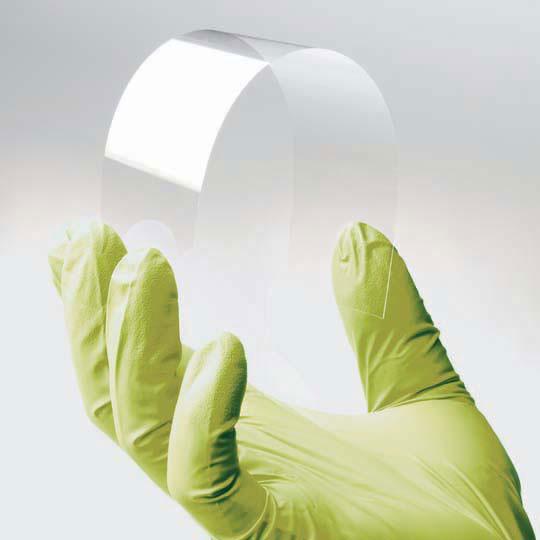 Apple partner Corning on Monday announced its new Willow Glass, an ultra-slim glass that is also flexible, allowing for companies to make devices with new shapes.
Corning's new Willow Glass was unveiled at the Display Week tradeshow in Boston, Mass., put on by the Society for Information Display. The company said the new material could "revolutionize the shape and form" of next-gen electronic devices.
"Corning Gorilla Glass will enable thin, light and cost-efficient applications including today's slim displays and smart surfaces of the future," the company said. "The thinness, strength, and flexibility of the glass has the potential to enable displays to be 'wrapped' around a device or structure."
The new Willow Glass can withstand temperatures up to 500 degrees Celsius, and will enable manufacturers to pursue high-temperature roll-to-roll processes, similar to how newsprint is made.
Corning's Gorilla Glass will support thinner backplanes and color filters for both OLED and LCD displays. It can be used in smartphones, tablets and notebook computers.
"Corning Willow Glass provides the substrate performance to maintain device quality in a thin and light form factor," said Dr. Dipak Chowdhury, division vice president and Willow Glass program director. "Currently manufacturing in a sheet-to-sheet process, we expect Corning Willow Glass to eventually allow customers to switch to high-throughput, efficient roll-to-roll processing, a long-awaited industry milestone."
Last month, one report claimed that Apple had shown interest in flexible OLED displays from Samsung. Those kinds of displays, combined with Corning's new Willow Glass, would allow electronics makers to create touchscreen devices with more unique curved surfaces.
Earlier this year at the Consumer Electronics Show, Corning announced its Gorilla Glass 2, which is just 0.8 millimeters thick and can withstand 121 pounds of pressure. Even though the new Gorilla Glass is up to 20 percent thinner than its predecessor, it maintains the same levels of strength and durability.
Apple doesn't typically publicly name its component suppliers, but for years the company was presumed to be using Corning's Gorilla Glass for products like the iPhone and iPad. But earlier this year, Apple confirmed that Corning is indeed a supplier, and Gorilla Glass built in Kentucky is found on its portable devices.