Apple's iPhone coming to Virgin Mobile with $30/mo. plans June 29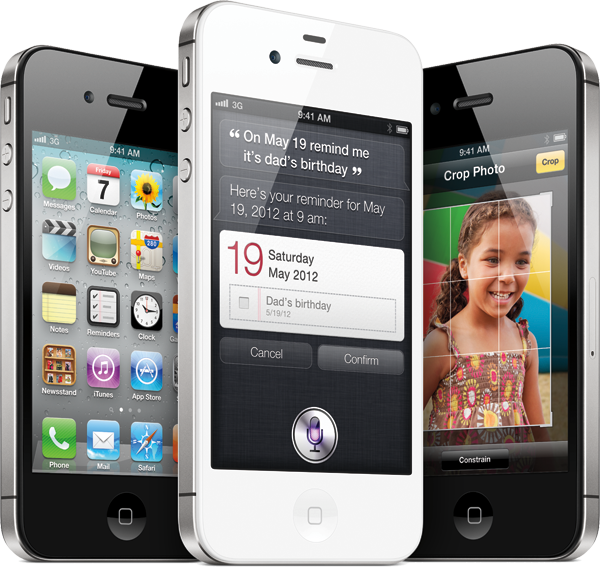 Virgin Mobile USA announced on Thursday that it will offer Apple's iPhone 4S and iPhone 4 beginning Friday, June 29, with contract-free plans as low as $30 per month.
Customers will be able to purchase the 16-gigabyte iPhone 4S for $649, matching the price of a contract-free handset purchased through the Apple Store or AT&T. That's different from regional wireless carrier Leap, which announced late last month that it would sell a 16-gigabyte iPhone 4S for $500, meaning the carrier is subsidizing the price by about $150.
While customers who buy the iPhone through Virgin Mobile USA will pay a higher upfront premium, they could also see considerable savings on their plans. The carrier offers customers a $5-per-month discount when they register for automatic monthly payments, which results in a basic plan with "unlimited" data and text messaging and 300 voice minutes for $30.
Users can upgrade to 1,200 voice minutes for $40 per month, or obtain unlimited minutes for $50 per month. Though data is advertised as "unlimited," all plans include 2.5 gigabytes per month of full-speed data, and any overages can be throttled.
Virgin Mobile USA will also offer Apple's previous-generation iPhone 4 for $549 in the 8 gigabyte capacity. The contract-free phones will be available at Virgin Mobile's website, RadioShack, Best Buy, and select local retailers.
"This month marks Virgin Mobile USA's tenth birthday," said Sir Richard Branson, founder of Virgin Group. "And what better way to thank our fans for ten years of loyalty than by giving them exactly what they want: the perfect plan for the perfect phone. That is the essence of 'A Higher Calling.'"
Word first surfaced on Tuesday that Virgin Mobile USA would become the second American carrier to offer Apple's iPhone without a service contract. However, the launch date and exact pricing were not known until the official announcement was made Thursday by Virgin Mobile.
Virgin's voice and data service relies on Sprint's "Nationwide Network." The sale of iPhones through Sprint's Virgin mobile could go toward the $15.5 billion in iPhones sprint had pledged to sell over a four-year span in a deal with Apple.