Riot reported at Apple partner Foxconn's Chengdu factory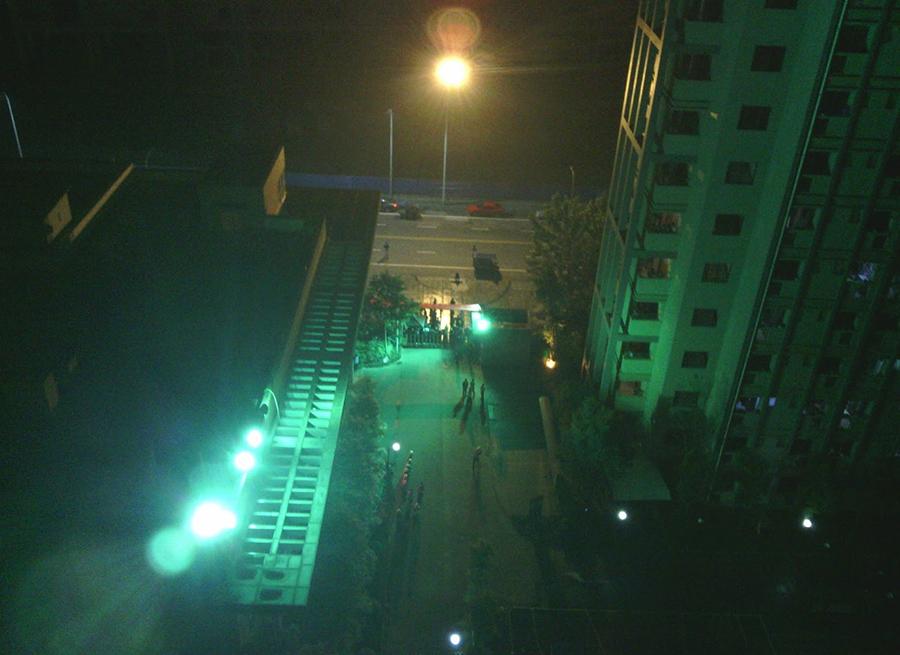 A riot involving "hundreds" of workers broke out at Foxconn's Chengdu factory in southwest China as disgruntled employees clashed with security guards reportedly over "past grievances" involving working conditions.
The incident occurred on Monday night after an unknown number of employees who supposedly had "grudges" against Foxconn hindered two company security guards from apprehending a thief, according to a report from Want China Times (via BGR).
Apparently the situation escalated from there as rioters threw trash cans, office furniture, bottles and fireworks from the upper floors of an on-site male dormitory, destroying public facilities on the ground. The disturbance caused the dorm's administration to call in local police forces, bringing hundreds of officers down on the plant to quell the uprising. It was reported that nearly 1,000 workers participated in the riot though that number is unconfirmed.
It is unclear what exactly prompted the two-hour conflict and the validity of initial reports from Chinese human rights advocacy website Molihua are questionable.
No injuries were reported at the scene, though dozens of people were arrested as the police force made its way through the multi-story dormitory complex.
Overhead view of the Foxconn dormitory that was the site of a reported riot on Monday night. | Source: Molihua
Foxconn's Chengdu factory, which allegedly produces parts for Apple's iPad and iPhone product lines, was the site of a deadly explosion in 2011 that killed two workers. No official statement regarding the riot has been released.
Foxconn, one of the world's largest electronics manufacturers with partners like Microsoft, Sony and HP, was painted as being a sweatshop operator after a disparaging story about Apple's supply chain by monologist Mike Daisey aired on the popular U.S. radio program "This American Life." The claims of horrifying working conditions and abysmal wages made in Daisey's tale were ultimately proved false, but media outlets continued to keep a close eye on both Apple and Foxconn.
Despite the lies and exaggerations, Apple joined the Fair Labor Association which launched an independent audit into Foxconn's business practices and found most of the company's dealings to be above board. The Chinese company later vowed to fix a number of violations the FLA uncovered and announced in May that Apple would be sharing any cost associated with improving factory conditions.
It was reported on Wednesday that Apple is planning to open a retail store in Chengdu sometime soon but there is no indication that Monday's riot was in any way tied to that decision.