Apple pushes out Thunderbolt software update for new accessory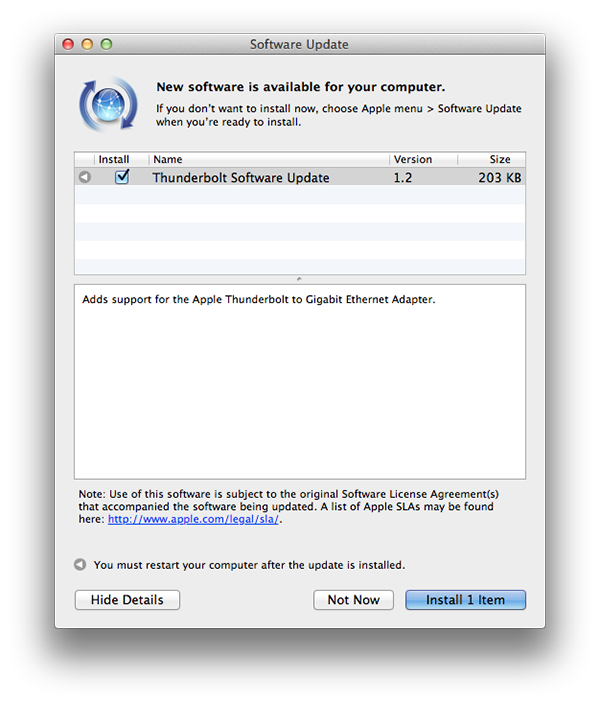 Apple on Monday released a software update for Thunderbolt-equipped Macs that brings compatibility for the company's new Gigabit Ethernet adapter announced alongside the next generation MacBook Pro.
The update is meant for the new 15.4-inch MacBook Pro as the new 0.71-inch thick notebook eschewed its RJ-45 ethernet port in exchange for a slim svelte design much like the MacBook Air did when it was first launched in 2008.
While the Air used USB as a base for its adapters, Apple's new MacBook Pro will leverage the faster and more flexible Thunderbolt protocol. So far the company has debuted two new accessories in the Thunderbolt to Gigabit Ethernet and FireWire 800 adapters that can be attached to one of the two provided ports on the next-generation machine. The adapters will work with the MacBook Air as well as the Retina Display MacBook Pro after installing Monday's software update.
The 203KB Thunderbolt Software Update is available through Software Update and should be appearing on Apple's Support Page shortly.