First look: Apple's Clock app comes to iPad with iOS 6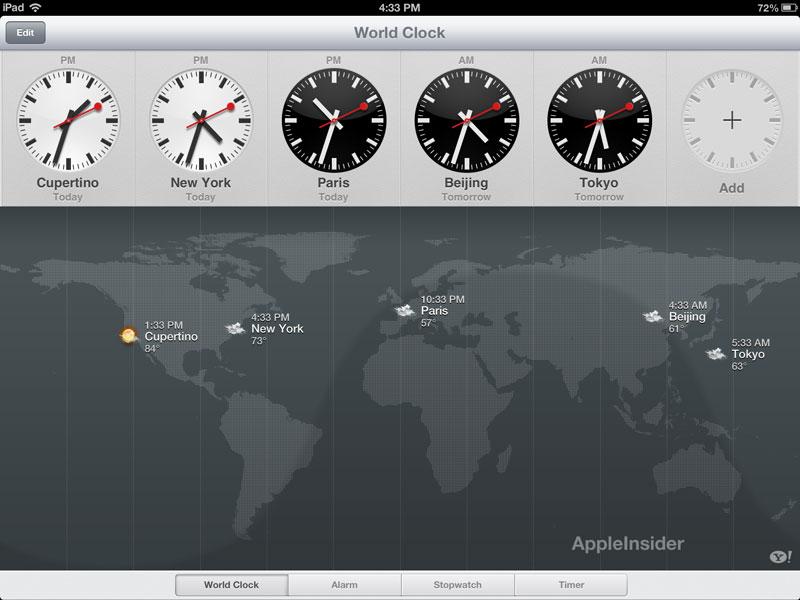 AppleInsider may earn an affiliate commission on purchases made through links on our site.
The iPad will gain a new native application when users upgrade to iOS 6: The Clock software previously found on the iPhone.
The Clock application has been found on the iPhone since it first launched in 2007. But when Apple debuted the iPad in 2010, Clock was one of the applications that didn't make its way over to the iPad.
Apple has corrected that with iOS 6, as the Clock will become available on the iPad when the software update launches this fall. Developers were provided with a preview build of iOS 6 after Apple's Worldwide Developers Conference keynote on Monday.
Like on the iPhone, Clock for iPad will allow users to set an alarm on their device. It also features a "World Clock" mode with a map of the globe featuring weather and times in different locales.
Also included is a "Stopwatch" functionality, which allows users to time and event, and mark lap numbers. A "Timer" feature is also included, for more traditional timekeeping.