Judge says Apple must defend against mobile tracking suit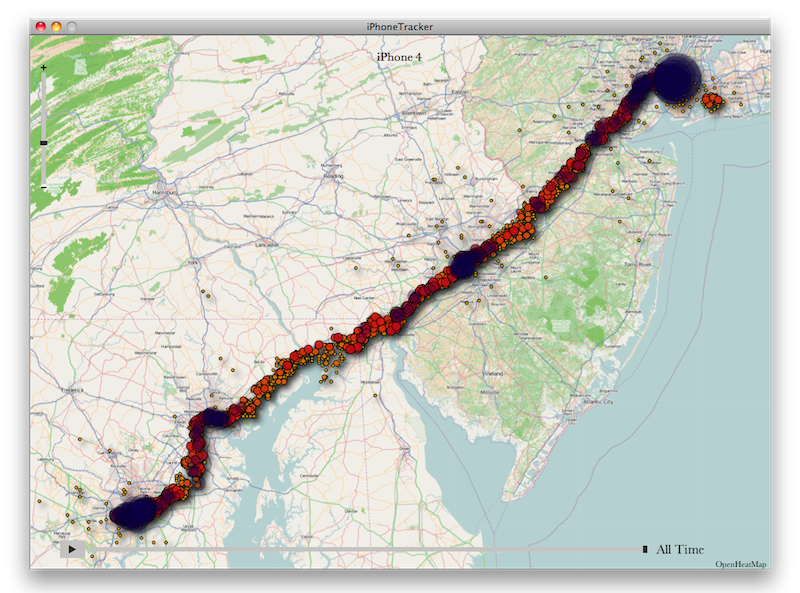 AppleInsider may earn an affiliate commission on purchases made through links on our site.
A U.S. district court judge ruled late Tuesday that plaintiffs can move forward with a case against Apple that claims the company inadvertently allowed ad networks to track devices and thus caused customers to overpay for their devices.
U.S. District Court Judge Lucy Koh, who is overseeing 19 nationwide litigations involving Apple and recently denied an injunction of Samsung's Galaxy S III, said that owners of iDevices can pursue the claims under two California consumer protection laws, reports Reuters.
The case is actually the second version of a similar complaint thrown out by the same court in 2011 that asserted Apple knowingly violated consumer privacy rights by allowing ad networks and apps the ability to track the activity of iPhone and iPad users. In the amended complaint, plaintiffs are seeking damages for the purported loss of storage space and bandwidth resulting from secret tracking.
Apple remains the lone defendant as assertions against ad agencies like AdMarval Inc, Admob Inc, Flurry Inc and Google have all been dismissed.
Tuesday's granted filing takes a different tack against iDevice tracking and is perhaps the last chance for plaintiffs to claim damages as Judge Koh threw out assertions that Apple infringed on customers' privacy rights and certain federal laws involving computer fraud, wiretaps, and records disclosure.
Finally, Plaintiffs allege that as a result of Apple's failure to disclose its practices with respect to the allegedly "free apps," Plaintiffs overpaid for their iDevices. In other words "[h]ad Apple disclosed the true cost of the purportedly free Apps . . . the value of the iPhones would have been materially less than what Plaintiffs paid."
At issue are written statements from Apple that ensure users certain privacy protections, especially those regarding geographic and usage tracking. The company came under fire in 2011 when it was discovered that geotagged photos could be used by a nefarious app to effectively track the location of an iPhone user. Government officials immediately voiced concern over the possibility of user tracking which pushed Apple to outline its zero-tolerance stance on the issue.
The plaintiffs are now using Apple's statements as ammo as they claim the iPhone, and by proxy iOS, was designed to allow mobile ad networks and analytics companies to collect personal data under the guise of free apps. Because the data mining was done without direct consent of the customer, the complaint asserts that Apple's promise of protection was specious.
Apple represents to users of the App Store that it "takes precautions—including administrative, technical, and physical measures—to safeguard your personal information against theft, loss, and misuse, as well as against unauthorized access, disclosure, alteration, and destruction."
Data gathered includes addresses, names, phone numbers and other sensitive information.
The suit's lynchpin is access to a mobile device's unique device identifier (UDID), a number assigned to each wireless iDevice that can be used by ad agencies to track usage across apps. While Apple vowed to restrict UDID usage in iOS 5, and has started to reject apps that use the unique code, some apps are still allowed access to the number.
According to court documents, "the information collected by Defendants includes Plaintiffs' addresses
and current whereabouts; the unique device identifier ("UDID") assigned to the iDevice; the user's
gender, age, zip code and time zone; and app-specific information such as which functions Plaintiff
performed on the app. These practices have allowed the Mobile
Industry Defendants to 'acquire details about consumers and to track consumers on an ongoing
basis, across numerous applications and tracking consumers when they accessed Apps from
different mobile devices.'"
It is unclear whether the suit will have any effect on the mobile ecosystem as ad networks say their revenue streams are reliant on so-called anonymous user tracking and are already experimenting with other means of gathering data as UDID access become increasingly restricted.
Jury selection for the case is slated for September with the trial set to begin in the same month.