Microsoft updates iPhone Xbox Live app with Wi-Fi console controller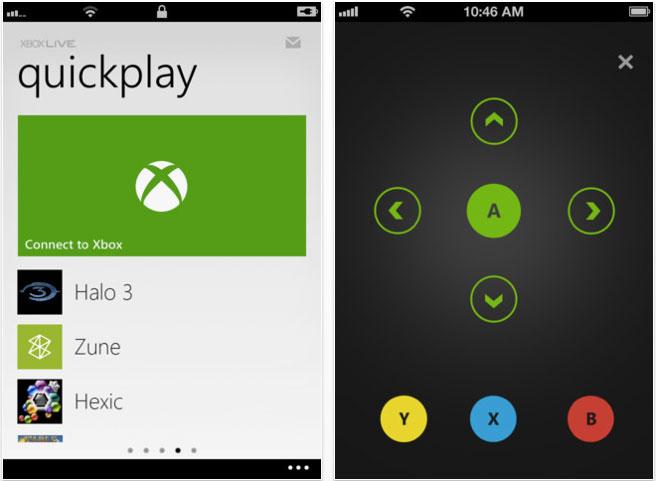 AppleInsider is supported by its audience and may earn commission as an Amazon Associate and affiliate partner on qualifying purchases. These affiliate partnerships do not influence our editorial content.
Microsoft on Wednesday updated its iOS My Xbox Live application with a new feature that allows users to navigate their Xbox 360 over Wi-Fi with their iPhone.
Version 1.5 of the free application (iTunes link) is now available on the App Store. The 22.58-megabyte download requires iOS 4.3 or later
"Use your iPhone with your Xbox to connect, control and discover content on your console," the official description reads. "Connect your iPhone for access to a quick list of your most recent console activity. Control your content with play, pause, fast forward and rewind media controls. Find fresh entertainment to play in the new Discover section."
In addition to being a gaming console, the Xbox 360 also serves as a media center with PC connectivity, and the ability to buy and rent movies and TV shows, along with music and applications. In that respect, the Xbox 360 competes with Apple's own Apple TV set-top box.
Other additions to the iOS My Xbox Live app include improved authentication for increased stability, and high-resolution images for the new iPad. Remote control functionality is not yet available on the iPad.
Earlier this month at the Electronic Entertainment Expo, Microsoft showed off a new feature called SmartGlass that will go beyond the new remote control feature offered in Wednesday's app update. With SmartGlass, the Xbox 360 will enhance content watching and game playing by displaying unique content on an iPhone, iPad, or a mobile device running Google Android, Windows Phone, or Windows 8.
In Microsoft's media presentation, the company showed a user watching "Game of Thrones" on the Xbox 360's HBO Go application, while an interactive map of the show's fictional world was displayed and updated in real time on a wirelessly connected tablet. In another demonstration, a new version of Microsoft's Internet Explorer Web browser for Xbox 360 was controlled by a smartphone, like Apple's iPhone.
SmartGlass will also add new functionality to games like "Madden NFL" from EA Sports. In another demonstration, an iPad-like tablet was being used to select plays and even draw up new ones for use in the game on the Xbox 360 console.
SmartGlass will also allow users to stream content from their iPhone or iPad to their Xbox 360, much like how Apple's AirPlay feature, built in to iOS, lets users stream from an iOS device to an Apple TV.