Future iPhones could broadcast preferred communication mode, network status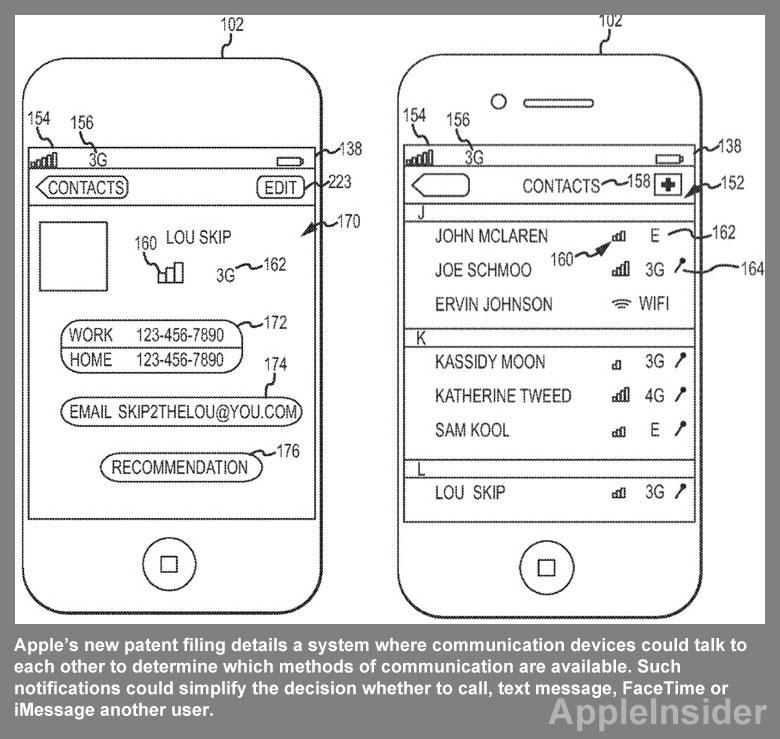 Apple is investigating technology for its iPhone and other communication devices that could notify other users of preferred methods of communication based on their current network status and relative signal strength.
An Apple patent filing published on Thursday by the U.S. Patent and Trademark Offices and discovered by AppleInsider details a system where communication devices could talk to each other to determine which methods of communication are available. Such notifications could simplify the decision whether to call, text message, FaceTime or iMessage another user.
With the proposed system, devices would be able not only to keep track of their own network status, but also to communicate that information to other users. "For example, a network status may indicate that a wireless device is on a 3G network and has three bars, or that the device does not currently have access to cellular service," Apple's application states.
The company's invention could also provide "intelligent suggestions to users" that could recommend certain types of communication based on what's available. "For example, if a wireless device has two or fewer bars, a text based communication may be recommended, rather than a telephone call," the inventor wrote.
Wireless devices could even be programmed to go so far as to broadcast that they are unavailable for certain types of communication. One embodiment of the invention could involve wireless operators, though Apple also proposed an app that users could download to have their network status periodically reported.
That app could potentially be cross-platform to let different kinds of devices communicate with each other. Apple defined a cellular phone, smartphone, notebook computer, tablet computer and even a landline telephone as "communication devices" to which the patent could apply.
"In some embodiments, the software may be provided to the device as an app that may be obtained through an online store," Apple wrote. "The app may allow for phone from several operating systems and/or networks to all see each others' signal strength and status."
Drawings included with the application show examples of a contact page that would display the contact's network status and recommended form of communication. Unavailable methods could be greyed out, while other services could be color-coded based on signal strength. Alternatively, preferred modes of communication could be displayed as an ordered list.
Apple first filed for the patent in December 2010. Fletcher Rothkopf is listed as the inventor. According to his LinkedIn profile, Rothkopf currently serves as a product design manager and has applied for over 30 U.S. patents while working at Apple.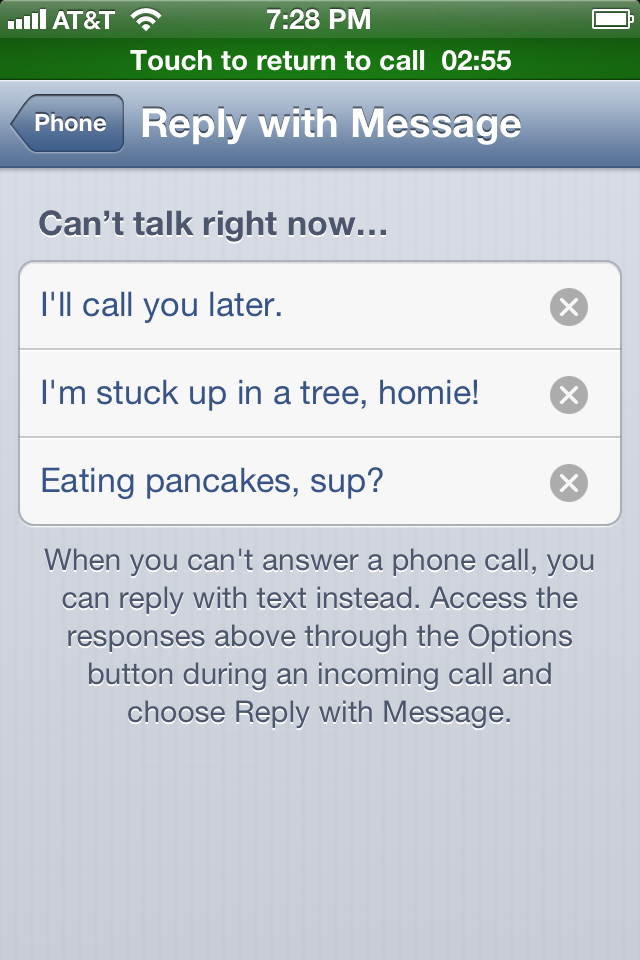 The patent filing appears to be a more advanced version of communication functions that Apple revealed earlier this week with the unveiling of iOS 6. For instance, the next-generation of Apple's mobile operating system, due out this fall, lets users reply with preset text messages when they reject a call.