Nokia announces plans to cut 10,000 jobs by end of 2013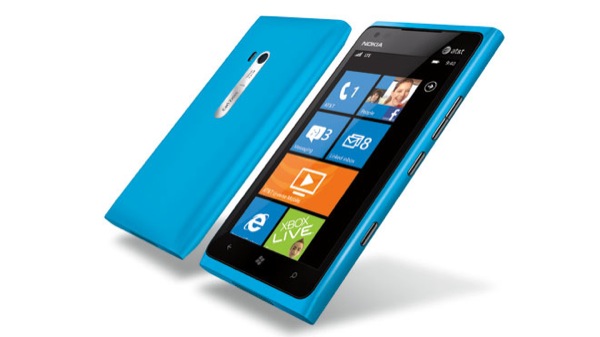 AppleInsider is supported by its audience and may earn commission as an Amazon Associate and affiliate partner on qualifying purchases. These affiliate partnerships do not influence our editorial content.
Once a dominant force in smartphones, struggling Nokia will ax 10,000 jobs by the end of 2013 in an effort to cut costs and turn the company around.
The company announced on Thursday in a press release that it will reduce as many as 10,000 positions globally by the end of 2013. The company has already begun discussions with employee representatives in anticipation of these layoffs and in accordance with local legal requirements.
"These planned reductions are a difficult consequence of the intended actions we believe we must take to ensure Nokia's long-term competitive strength," Nokia Chief Executive Stephen Elop said. "We do not make plans that may impact our employees lightly, and as a company we will work tirelessly to ensure that those at risk are offered the support, options and advice necessary to find new opportunities."
The company also plans to shutter research and development facilities in Burnaby, Canada and Ulm, Germany, along with a manufacturing plant in Salo, Finland. Going forward, Nokia plans to prioritize key markets, and to streamline its IT, corporate and support functions.
The Finnish handset maker also provided investors with an updated outlook for its results from the current quarter. The company said that its "Smart Devices" division has been negatively affected "to a somewhat greater extent than previously expected."
Looking forward to the next quarter, Nokia said it does not expect the situation to improve. Its margins for the second quarter of 2012 are now projected to be below its previous prediction of negative 3 percent.
"We are increasing our focus on the products and services that our consumers value most while continuing to invest in the innovation that has always defined Nokia," Elop said. "We intend to pursue an even more focused effort on Lumia, continued innovation around our feature phones, while placing increased emphasis on our location-based services. However, we must re-shape our operating model and ensure that we create a structure that can support our competitive ambitions."
Last quarter, Nokia's Symbian platform, which it is transitioning away from, dropped 60 percent of its shipments from a year prior. That placed Symbian in third place, behind Google Android and Apple's iOS.
In abandoning Symbian, Nokia has switched to Microsoft's Windows Phone platform, which powers its new flagship Lumia 900. But while Symbian's year-over-year shipments collapsed, Windows Phone shipments only grew 26.9 percent year over year, and its share over the overall market actually fell from 2.6 percent in the first quarter of 2011 to 2.2 percent a year later.
Though Nokia lost $1.7 billion selling mobile device last quarter, it earned $600 million from Apple in a patent licensing dispute resolution. That means Nokia made more from Apple's iPhone last quarter than it did from its own Lumia handset running Windows Phone 7.