iCloud outage prevents some iMessages from being delivered [u]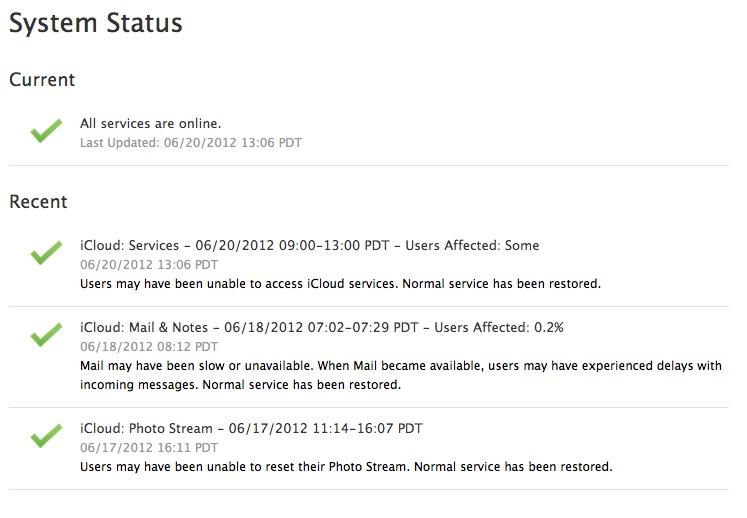 Apple's iCloud service experienced an outage on Wednesday that affected some services, including the delivery of iMessages.
Users began contacting AppleInsider Wednesday afternoon to say that some of their iCloud accounts were having issues. Among the services affected were the iCloud website, including mail, as well as iMessages.
Apple's own system status website for iCloud notes that "some" users are affected by the outage, which began at 11:42 Pacific. The site promised that "normal service will be restored ASAP."
Other reports on Wednesday indicated that the iTunes Store also experienced some downtime, while some developers were unable to access Apple's developer portals for iOS and OS X.
The free iCloud service and its paid predecessor, MobileMe, have a history of outages that have affected users over the years. Apple gave no indication just how many users were impacted by Wednesday's particular outage.
Update: All iCloud services have been restored as of 1 p.m. PST according to Apple's iCloud Status Page.
iCloud Status restored. | Source: Apple