Apple files 4G LTE countersuit in ITC case against HTC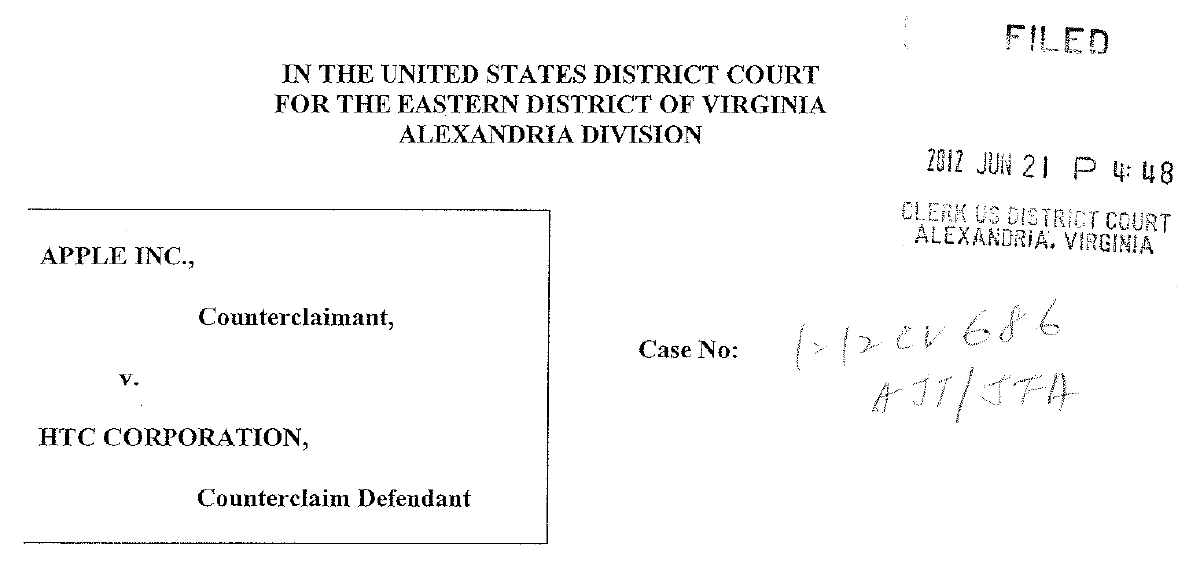 Apple on Thursday filed suit against HTC over alleged infringement of certain standard-essential 4G LTE patents as part of an ongoing U.S. International Trade Commission case involving the two companies.
The suit was filed as a counterclaim to HTC's second ITC complaint against Apple and brings FRAND contract and antitrust assertions against the Chinese handset maker, reports FOSS Patents.
Because counterclaims cannot be adjudicated by the ITC, counterclaimants must file their suits in federal court and Apple chose to bring the case to the U.S. District Court for the Eastern District of Virginia Alexandria Division.
Apple's FRAND counterclaim is one of many leveled by the company in other ITC cases like the ongoing federal suit against Samsung currently being heard in California. Last year Apple filed FRAND counterclaims in the Western District of Wisconsin as part of the company's ITC case against Motorola.
It seems as though the most recent counterclaims are similar to those raised against Samsung and Motorola, and assert the following:
breach of contract based on standards-related misconduct
fraud and conspiracy to commit fraud
promissory estoppel
conspiracy under § 1 of the Sherman Act (the cartel paragraph of U.S. federal antitrust law)
violation of § 2 of the Sherman Act (the monopoly abuse paragraph of U.S. federal antitrust law)
violation of 15 U.S.C. § 8 (illegal restraint of import trade)
violation of Virginia state antitrust law
HTC is down to three asserted patents after the ITC agreed with an Apple motion to throw out five others borrowed from Google. Two of the three patents, which HTC purchased from ADC Telecommunications, were declared by firm to be standard-essential to 4G LTE. U.S. Patent No. 7,672,219 and U.S. Patent No. 7,417,944, both for 4G LTE technology, are at issue in Apple's counterclaim.
In May, HTC "specifically accused Apple of infringing the ADC patents based solely on the fact that Apple devices contain baseband chips that implement the LTE standard." Apple argues that "[i]n light of the purported essentiality of the '219 and '944 patents, those patents should have been disclosed by HTC and ADC to the relevant standards setting organizations ('SSOs'), and commitments to license on fair, reasonable and nondiscriminatory terms ('FRAND') should have been made for their purported inclusion in standards and in evolving standards under development."
Apple goes on to claim that HTC and ADC both conspired to conceal the patents from the SSOs and "purposefully evaded any obligations to license under FRAND terms, a course of conduct HTC continues even as it participates in work on evolution of these same standards."
FOSS Patent's Florian Mueller believes that the tactic of using 4G LTE-essential patents will become more prevalent in the future as lawmakers and regulators become increasingly concerned over the abuse of stand-essential patents.