Airline tech chief expects 2012 iPhone with NFC to dominate e-tickets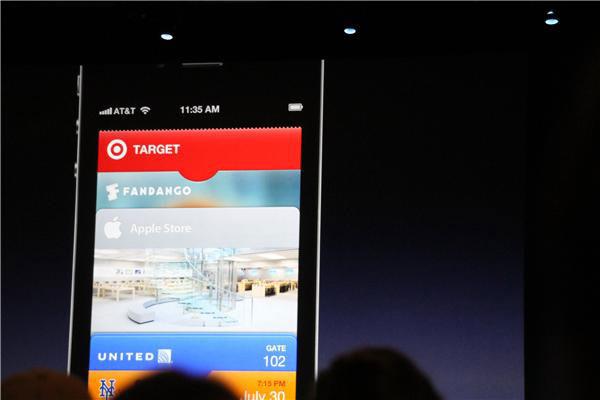 AppleInsider may earn an affiliate commission on purchases made through links on our site.
Apple's Passbook application in iOS 6 will likely be enhanced with digital wallet and ticketing services thanks to a near-field communications chip in the company's next-generation iPhone, according to an executive with an airline information technology company.
Jim Peters, the chief technology officer at SITA, a company that specializes in IT and telecommunication services for the airline industry, spoke last Thursday at the annual Air Transport IT Summit in Brussels, Belgium, according to IDG News Service. He believes NFC technology for services like e-wallets and digital airline ticketing will be widespread by the end of this year, thanks largely to the inclusion of an NFC chip in Apple's next iPhone.
Peters said that NFC adoption up until now has been held back because network operators and smartphone makers have been debating who will take a cut of NFC transactions. Wireless providers and companies like Google and Research in Motion haven't been thinking about the user, he said.
"Who is thinking of the user? Apple," he said. "They don't argue about it with anybody. They came out with Passbook last week, which is an electronic wallet that they are going to start putting stuff on."
The SITA CTO expects that Apple will "sneak up on the industry" by offering digital wallet and ticketing support with its Passbook application and the company's sixth-generation iPhone.
"They are going to get people using it (the Passbook application) and then all of a sudden they will allow credit cards to be used in there, on the next iPhone, which will include NFC," Peters said.
SITA is currently experimenting with NFC technology that will allow passengers to access the car park and business lounges at the airport in Toulouse, France, using NFC technology. He expects the next step will be secure boarding passes that rely on wireless NFC technology for secure authentication, and he thinks that shift will come about because of Apple.
"You need to get ready, this is coming. This is going to happen," he told airline professionals at the summit. "By the end of the year the majority of smartphones that you go and buy will have NFC on them. If in October the next iPhone comes out and it has NFC on it, it's game over."
Passbook was highlighted as one of the hallmark features of iOS 6 by Apple at its annual Worldwide Developers Conference earlier this month. The software is a new native application that will come built in to the next-generation mobile operating system when it launches this fall.
Passbook features a card-like interface that presents users' personal items. In one example provided by Apple, a user might have their boarding pass saved with Passbook, and if the boarding gate for their flight changes, the ticket would be updated to reflect this and the user would be sent a notification.
Passbook will also feature geolocation technology that will automatically pull up the appropriate card for a user based on their location. In one example, a user's Starbucks store card would show up when they visit the coffee chain.