Apple reportedly readying major iTunes Store overhaul for late 2012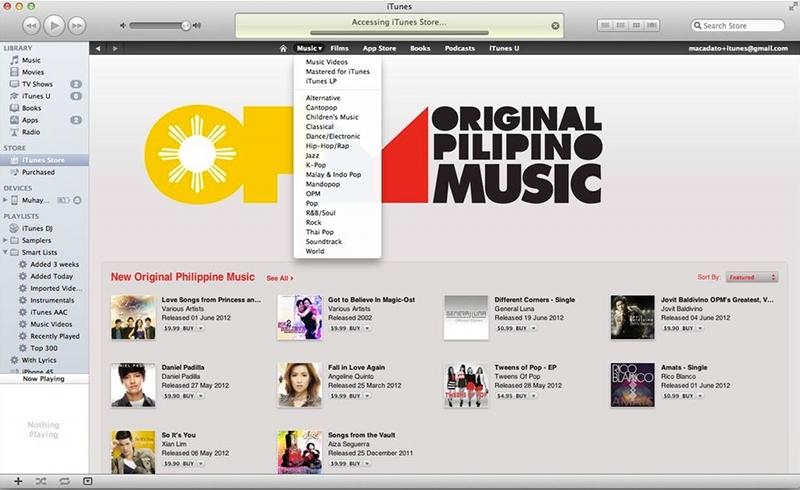 AppleInsider may earn an affiliate commission on purchases made through links on our site.
Insiders have indicated that Apple is working on "one of the largest changes" to its iTunes Music Store ever and will release a new version with tighter integration to its iCloud service later this year.
People with direct knowledge of the matter told Bloomberg that the new iTunes will arrive by the end of this year. According to the report, Apple will embed iCloud into the iTunes Store so that users can "more seamlessly access" their digital content.
Apple is believed to be looking to iCloud as a solution to help users keep track of all their files across a range of devices. The new iTunes will "includes changes to how users find new material and how they access what they already own on different Apple devices," the publication reported a source as saying.
The tipsters also hinted that Apple will add new music-sharing features to iTunes. The Cupertino, Calif., company has reportedly been in talks with the record labels to allow users to send songs to friends for listening.
Apple tried in 2010 to add a social layer to iTunes that would help users discover new music, but the effort failed and is rumored to be axed in the next version of iTunes.
With Ping failing to gain user traction, Apple is searching for more ways to get iTunes users interacting with exclusive multimedia content from bands and artists. The company is said to have approached music labels for "more band photos and videos" to add to iTunes, said one source.
With music subscription service Spotify now the No. 2 revenue source behind only iTunes, music labels are believed to have asked Apple to offer its own subscription service. However, one source cast doubt on the likelihood that Apple would release such a service.
Spotify made a splash last July when it made its way over from Europe to the U.S. The company's director Sean Parker believes the service will overtake iTunes "in terms of contributions to the recorded music business" in less than two years.
The iTunes software first arrived in 2001 as the end result of Apple's acquisition of the SoundJam music player. The iTunes Music Store opened for business in 2003 and quickly grew into the world's largest digital music seller. In just five years, Apple passed Walmart to become the world's No. 1 music retailer overall. During the March 2012 quarter, iTunes brought in $1.9 billion in revenue for the company.
Apple is still continuing the expansion of its iTunes Music Store around the world. Earlier this week, the company announced that it was opening its store in 12 new countries across Asia. Apple also rolled out iTunes to the European Union and parts of Latin America last year.
Earlier this week, Apple released a standalone podcast app for iOS, a move that should help appease iTunes critics who accuse the software of becoming bloated. A "Redeem" button found in the app when running the as-yet-unreleased iOS 6 has prompted speculation that Apple could be planning a system for monetizing podcast content.