Google Nexus 7 seen as threat to Microsoft Surface, not Apple's iPad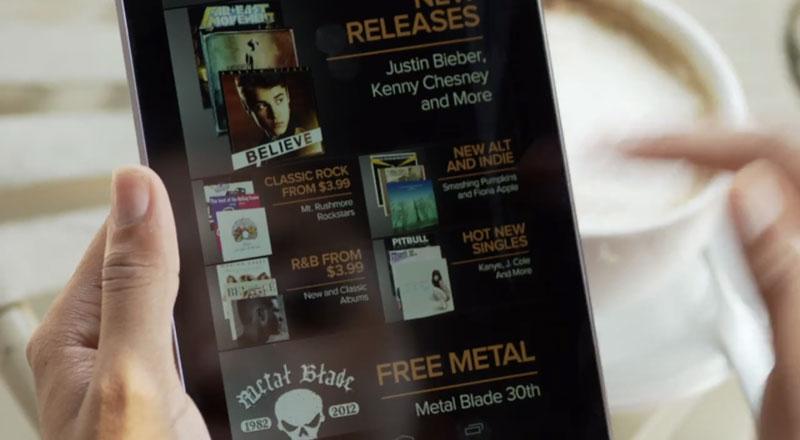 AppleInsider may earn an affiliate commission on purchases made through links on our site.
Google's new Nexus 7 tablet will increase competition in the tablet market and threaten Amazon's Kindle Fire and Microsoft Surface, but isn't expected to have an effect on sales of Apple's iPad.
Analyst Shaw Wu with Sterne Agee believes the key to the Nexus 7, co-developed by Google and Asus, is its aggressive $199 starting price point. That matches the Amazon Kindle Fire, which got off to a strong start when it launched late last year before demand quickly fizzled.
The sub-$200 price of the Nexus 7 is expected by Wu to threaten the Kindle Fire and also give Google's hardware a "fighting chance in the market." He also believes Google's aggressive pricing could also spell trouble for Microsoft's recently unveiled Surface tablets, set to launch later this year.
If Microsoft prices its ARM-based Surface tablet above the $399 entry price of Apple's iPad 2, Wu thinks it would be a "disastrous move." Microsoft declined to reveal pricing for the Surface, only stating that the model running Windows RT would be competitive with similar tablets based on ARM processors, like Apple's iPad.
Even before Google unveiled the $199 Nexus 7, industry watchers felt Microsoft's pricing strategy with Surface will be the key to how well it performs in the market. Earlier this week, analyst Chris Whitmore with Deutsche Bank said he believes Microsoft faces a "major dilemma" in pricing the Surface, as undercutting Apple's iPad could make it impossible for its third-party hardware partners to compete and remain profitable.
As for the Nexus 7, unveiled by Google on Wednesday, Wu's take is shared by Brian White of Topeka Capital Markets, who declared that the Nexus 7 is "just another Android-based tablet" that won't pose a threat to Apple's iPad. Like White, Wu believes that Apple will be the "least impacted" by Google's new hardware.
"We believe GOOG's competitive impact on AAPL is likely limited in the near-term given AAPL's stronger ecosystem of devices, richer availability of tablet apps, and 3G/4G wireless connectivity," Wu wrote.
He added that Google's entry into the hardware market isn't a guaranteed success, as the search giant initially struggled in releasing its own smartphone hardware, the Nexus One, before finding more success with the Nexus S and Galaxy Nexus. Wu also questioned whether the 7-inch form factor adopted by the Nexus 7 has staying power, citing waning demand for the similarly sized Kindle Fire.
The Nexus 7 features a quad-core CPU by Nvidia and a 1,280-by-800-pixel display and will go on sale in July. It is priced at $199 for an 8-gigabyte model, and $249 for a 16-gigabyte variety.