Apple injunction against Galaxy S III would give Samsung 'big problems'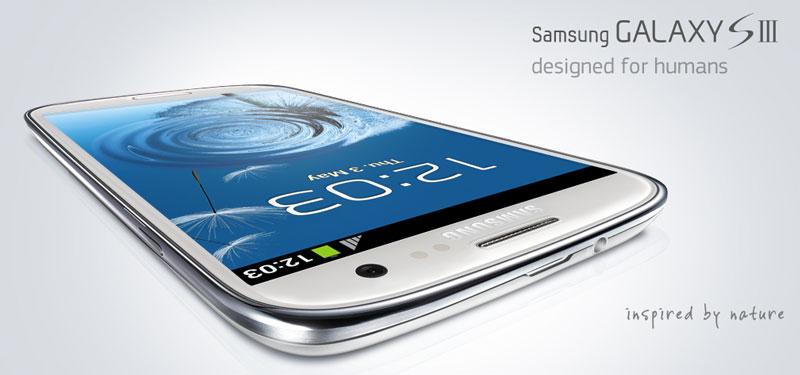 Apple's recent string of courtroom victories against rival Samsung are continued progress in the company's "thermonuclear war" against Android. Its next target: the latest flagship Android smartphone, Samsung's Galaxy S III.
Apple initially tried to halt sales of the Galaxy S III with an injunction before it launched in the U.S. last month, but failed to halt the stateside debut of Samsung's latest smartphone. However, the Galaxy S III remains a courtroom target for Apple, and a victory halting its sale would leave Samsung with "big problems on its hands," analyst Brian White of Topeka Capital Markets said in a note to investors on Monday.
Apple has found success in the courtroom by focusing on four patents, though its recent success with Judge Lucy Koh against Samsung has stemmed largely from U.S. Patent No. 8,086,604, for a "universal interface for retrieval of information in a computer system." Koh found that Apple is "likely to suffer irreparable harm" for any infringement on the '604 patent. The other three patents cited by Apple are:
U.S. Patent No. 5,946,647 for a "system and method for performing an action on a structure in computer-generated data."
U.S. Patent No. 8,074,172 for a "method, system, and graphical user interface for providing word recommendations" or predictive text.
U.S. Patent No. 8,046,721 for a system describing "unlocking a device by performing gestures on an unlock image" or the "slide to unlock" function found on iOS device.
Last week, Apple won injunctions against both Samsung's Galaxy Nexus smartphone, and its Galaxy Tab 10.1 tablet. White sees the victories as one step in Apple's lengthy battle against Android — a showdown he said the iPhone maker is "well prepared for," with $110.2 billion in net cash as of the second quarter of its fiscal year 2012.
Late Apple co-founder Steve Jobs vowed to biographer Walter Isaacson that his company would "destroy" Android, as he considered it to be a "stolen product." Jobs said he was "willing to thermonuclear war" and would have spent "every penny" that Apple had to "right this wrong."
While Apple's legal success against the Galaxy Nexus and Galaxy Tab 10.1 are important decisions, those devices are not major sellers at the same level as the newly released Galaxy S III. Samsung has already announced that it expects sales of the Galaxy S III to reach 10 million this month, even in the face of demand outstripping supply.
Apple failed to block the June 21 U.S. launch of the Galaxy S III because Koh said she couldn't fit the issue on her calendar on such short notice. The docket for the case between Apple and Samsung has become particularly crowded leading up to the official trial, which will begin at the end of this month.