Apple sued over 'Snow Leopard' moniker in China for $80K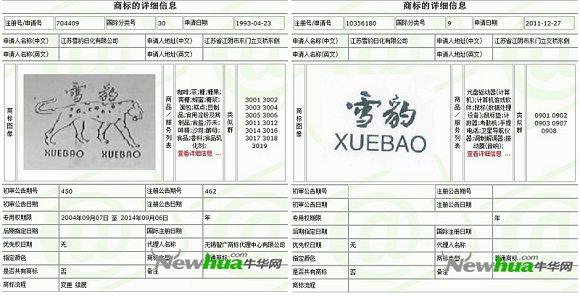 Coming on the heels of Proview's successful $60 million settlement with Apple, a new suit is being brought against the iPad maker from a China-based chemical company that owns the rights to the Chinese language translation of "Snow Leopard."
According to a report from M.I.C. Gadget (via The Next Web), Jiangsu Xuebao (Jiangsu Snow Leopard Daily Chemical Co.), a Chinese maker of household chemicals like detergents and toothpaste, registered for the "Xuebao (雪豹)" trademark in 2000, some nine years before Apple released the seventh major version of its OS X operating system under the name "Snow Leopard." Coincidentally Proview, the company involved in a drawn-out suit against Apple which was ultimately settled on Monday for $60 million, was granted the rights to "IPAD" in the same year.
The company is suing Apple for 500,000 RMB, about $80,645, and an apology though the case is unlikely to bear fruit since the Mac maker never used "Xuebao" or the Chinese characters to sell the software in China. Jiangsu Xuebao is also filing suit against four other companies that advertise and sell OS X Snow Leopard.
Jiangsu Xuebao used the trademark to market a touchscreen ad display and a mobile EPR software suite. According to the company's CEO, a 2008 Apple attempt to register the "Xuebao" name was denied by the Chinese trademark office. He goes on to say that the rejection was due to Jiansu Xuebao's existing filing and extrapolates the decision as proof of violation.

Chinese trademark filing for "Xuebao (雪豹)" or Snow Leopard. | Source: M.I.C. Gadget
Interestingly, Jiangsu Xuebao's website states that the company was established in 2002, two years after it filed for the "Xuebao" name.
A Shanghai court has agreed to hear the case which is scheduled to start on July 10.