ITC denies Apple's emergency request for customs ban of HTC phones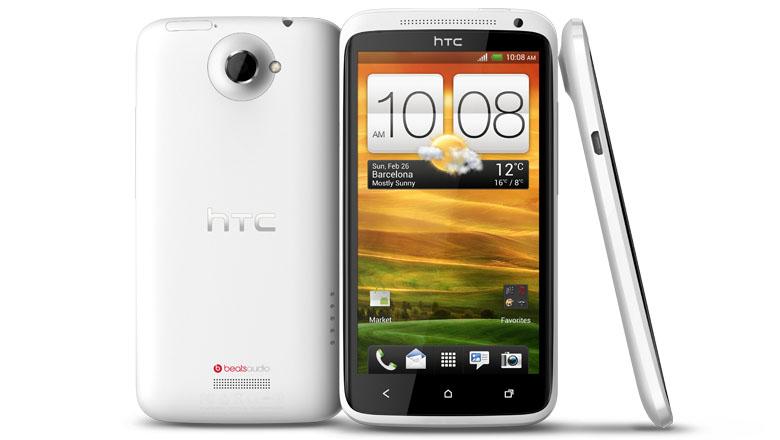 The U.S International Trade Commission refused Apple's request for an emergency customs ban on HTC Android devices, but the agency is looking into whether redesigned phones from the Taiwanese handset maker still constitute infringement of Apple's "data detectors" patent.
After Apple won an import ban of HTC's Android phones late last year, HTC quickly responded that it had devised a workaround to avoid the issue.
Apple, however, maintains that HTC devices continue to infringe on its patents and has asked the ITC to step in and assert the injunction. However, the ITC has shot down the iPhone maker's request for an emergency ban, Bloomberg reported on Monday.
"The commission finds that Apple has not demonstrated the propriety of temporary emergency action here," the agency reportedly said. "The commission will not direct Customs to detain all subject HTC products because the commission does not have the information necessary to determine whether the respondents are currently violating the commission's limited exclusion order."
In May, HTC revealed that some of its smartphones were being held up at U.S. Customs while they checked for compliance with the ITC exclusion order. Days later, the company reported that some models were being cleared through customs.
In a letter to the ITC last month, Apple suggested that HTC had made "misstatements" to the ITC and possibly Customs that needed to be corrected through an emergency ban. "HTC's factually erroneous excuse for continued importation of products covered by the LEO [limited exclusion order] bolsters the necessity for emergency relief," the company argued.
The patent in question is for a system that automatically detects actionable information and converts it into a link. The invention actually predates modern mobile operating systems, as Apple actually first began using the technology in Mac OS 8 in the 1990s. In more recent times, Apple has implemented data detection into iOS.

HTC and Apple are set to discuss settlement options later this summer. The court-ordered talks will take place on August 28.
If the ITC decides to enforce the injunction against HTC's current product lineup, it could cripple the vendor's attempts at a U.S. comeback. HTC used to make more than half its revenue from the U.S., but that figure has dwindled in recent years. CEO Peter Chou admitted in April that "competition from the iPhone 4S" was a major reason for a drop in sales of HTC handsets in the U.S. last year.
HTC saw profits fall 70 percent year over year in the March quarter. According to data from comScore, HTC saw its share of U.S. mobile subscribers drop from 6.3 percent in February to 6.1 percent in May. By comparison, Apple's share increased from 13.5 percent to 15.0 percent over the same period.